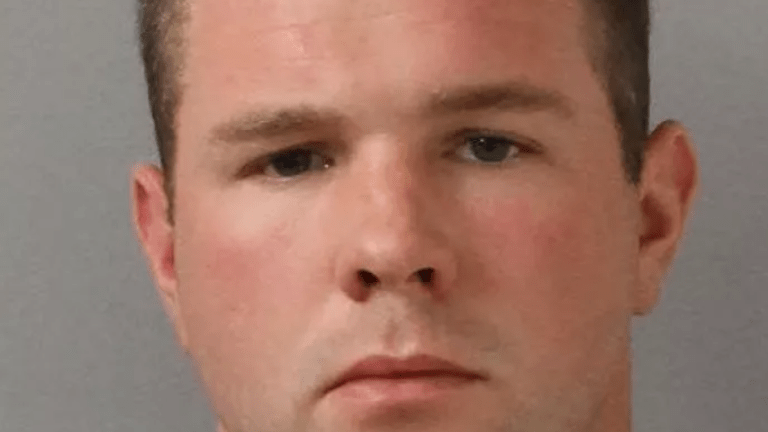 NYPD officer who broke into Black woman's home and threatened her, used racial slurs, has resigned
An officer from the New York Police Department who he broke into a Nashville home next door to his Airbnb and threatened a Black family while using racial slurs against them, has resigned.
NYPD Acting Deputy Commissioner for Public Information Devora Kaye announced the news after sharing that he was due to report to police headquarters to face disciplinary action.
"Instead, he has quit the New York City Police Department effective immediately," Kaye added. "He will receive no pension or health benefits, nor will he be allowed to carry a firearm. His actions are wholly inconsistent with the values and standards the New York City Police Department expects and demands of its officers."
Michael J. Reynolds, 26, was charged with assault and aggravated burglary after the break-in, which took place in July 2018.
According to the Tennessean, he pleaded no contest to one count of aggravated criminal trespassing and three counts of assault for his role in the attack back in September.
Reynolds will serve nearly two weeks in jail and was also given three years probation.
Conese Halliburton was home with her four sons when she ways that Reynolds kicked in the front door of her 12 South-area home and charging in in the middle of the night. 
In the video surveillance taken from a neighbor's RING camera, Reynolds seen and heard yelling and threatening the family and using racial slurs.
Halliburton then quickly dialed 911 right before Reynolds broke in. She says that she was in her bed when she heard a man outside her home say, "Don't go."
He then entered her house. The man later said, "Did you make her strip?" 
Halliburton dogs then tried to bite him as he charged toward her.
"He kept coming down the hall. Nothing was holding him back," she said. "He was like, 'This is my mother f*cking house.'"
In the footage, Reynolds can be heard screaming -"Try to shoot me, and I'll break every f*cking bone in your f*cking neck." He can also be heard calling the victims "f*cking n*gger."