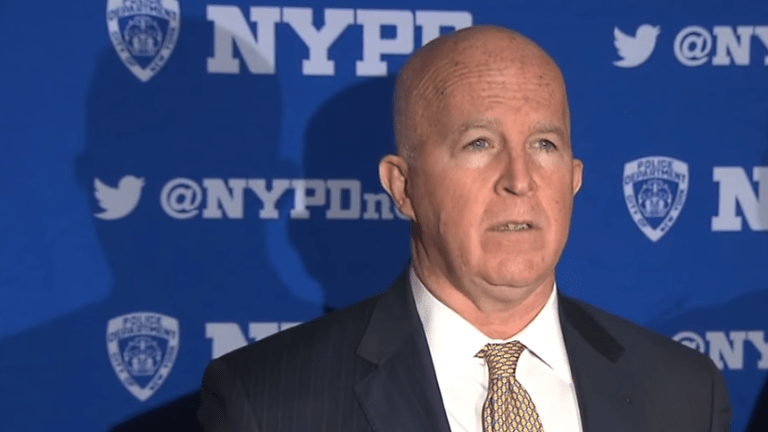 NYPD Commissioner Claims Officers who tried to rip Baby from Mother's Arms tried to "De-escalate it"
The NYPD commissioner has defended the way NYPD officers handed Jazmine Headley, as they were filmed attempting to rip her one-year-old baby from her arms.
"Cops have difficult jobs. They're challenging," Commissioner James O'Neill told host Joe Piscopo on his AM 970 radio show. "Our two cops got there and it was already a tense situation. I saw the body-worn camera footage and it looks like our cops are doing their best to de-escalate it.
"I know we had one cop with three years [in the department], one cop with a year on the job, and from what I've seen so far, they did their best to de-escalate the situation."
He called the incident disturbing, but he is obviously on the side of his officers and did not condemn them outright.
O'Neill did inform Piscopo that the HRA's investigation has already led to some protocol changes.
"Steve Banks, the commissioner at HRA, is conducting an internal review and we'll have a joint statement coming out shortly... Commissioner Banks is going to come up with certain protocol to make sure that they do everything they have to do and need to do for their clients before they dial 911 and get the NYPD involved."
All charges against Headley were dropped earlier this week. The internal investigation into the matter continues.