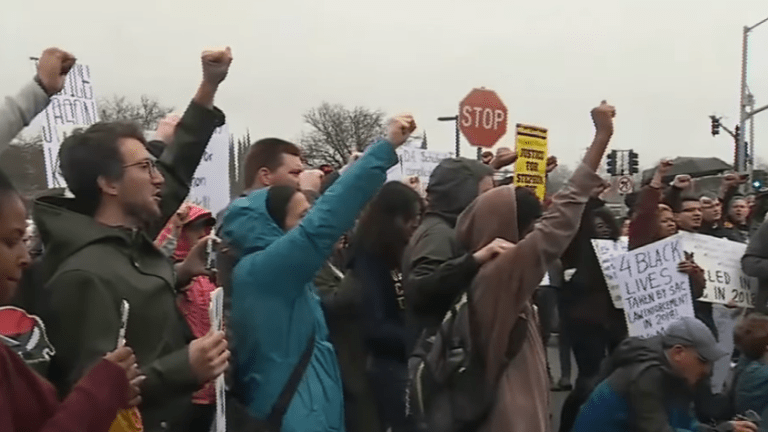 No charges to be brought against officers in shooting death of Stephon Clark
The officer's responsibility for the shooting death of Stephon Clark will not face any charges.
Two Sacramento police officers shot and killed Clark, who was unarmed, in his grandmother's backyard last year will not face criminal prosecution, the Sacramento County district attorney announced on Saturday.
 Clark, 22, was gunned down last March by Officers Terrence Mercadal and Jared Robinet who were responding to a vandalism complaint. 
"Was a crime committed? There's no question that a human being died," District Attorney Anne Marie Schubert said on Saturday in Sacramento per the NY Times.
"But when we look at the facts and the law, and we follow our ethical responsibilities, the answer to that question is no. And as a result, we will not charge these officers."
"We must recognize that they are often forced to make split-second decisions," she said. "We must also recognize that they are under tense, uncertain and rapidly evolving circumstances."
An autopsy by the Sacramento County Coroner's Office found at least seven bullets had hit Mr. Clark. They officers had fired a total of 20 rounds in his direction.
The president of the Sacramento Police Officers Association, Timothy Davis said in a statement:
"Officers have faced volatile life-and-death situations since the inception of policing.The officers in this case were clearly afraid for their life, and were legally justified in their use of force. We will continue to review our policies and procedures to find ways to reduce tragic outcomes in the future."
Back in January, Mr. Clark's family filed a wrongful-death lawsuit against the City of Sacramento and the two officers. Clark's family is now calling on the state's attorney general to take action.