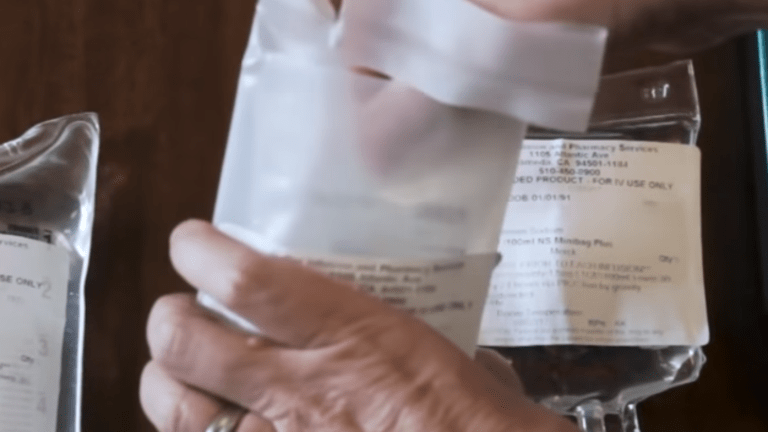 Mother sentenced to 7 years in prison for injecting feces into her son's IV
An Indiana mother has been sentenced to seven years in prison after she was found guilty of injecting fecal matter into her 15-year-old son's IV bag while he was receiving treatment for cancer.
Tiffany Alberts is set to serve five years of probation following her prison sentence, said Michael Leffler, a spokesman with the Marion County Prosecutor's Office.
According to WGN-TV, Alberts was convicted of six counts of aggravated battery and one count of neglect in a trial in September 2019. Alberts was found not guilty of an attempted murder charge, online court records show.
Her son had been receiving treatment for leukemia since early August 2016 at the hospital. He was released and returned to the hospital a few days later, in early September 2016, with a fever, vomiting, and diarrhea, according to the report.
According to Marion County Police, the blood tests of the boy showed organisms that are typically found in feces caused a bacterial infection and sepsis, which an extensive medical evaluation could not explain. Alberts admitted to injecting the fecal matter into the IV drip but says that she only did it to have him transferred to a better facility.
According to doctors, her actions could have caused her son to go into septic shock and die. IndyStar reports that the infections forced doctors to halt the boy's chemotherapy treatment for almost two months, which increased his risk for relapse and lowered his survival rate. 
Her lawyers have not responded to requests for comments from several news publications.