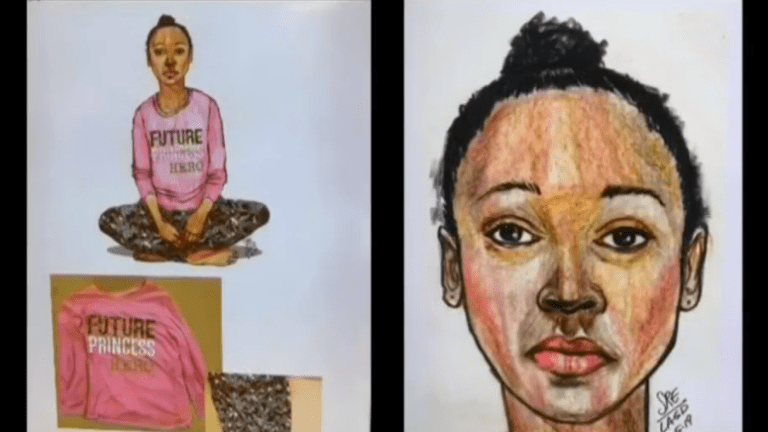 Mother of Trinity Love Jones booked for murder
The mother of 9-year-old Trinity Love Jones, whose body was found in a duffel bag in Los Angeles, was booked on for her daughter's murder.
The murder gained attention nationwide after police shared sketches of the then-unidentified child, in a bid to confirm her identity.
The case is currently being reviewed by the Los Angeles County District Attorney's Office.
Taquesta Graham, 28, was extradited to Los Angeles from Texas on Mar. 14. She has been held without bail ever since. Her boyfriend Emiel Hunt has also been charged with Jones' murder. Hunt reportedly has a 2005 conviction for child abuse in San Diego.
Hunt was arrested on Mar. 9 in connection with Jones' death after he was found sleeping in his car near the San Diego Airport.
Hunt's arraignment has been delayed until Apr. 16. He remains jailed and his bail has been set at $2 million bail.
Jones' body was discovered by maintenance workers on Mar. 5 near a hiking trail in Hacienda Heights. 
"Trinity was our princess," her cousin, Sytrice Oldham-Edmond, told KCAL.
"My family and I are devastated about losing her," Oldham-Edmond told the outlet. "She didn't deserve any of this. She didn't deserve to be tossed out like trash. Trinity will be greatly missed."
"Words can't explain what I'm feeling right now," Antonio Jones, her father told local reporters. "I just want answers. I just want justice."
"She was just the best," he said. "Full of character, full of life, full of joy."
Her cause of death has not been revealed.