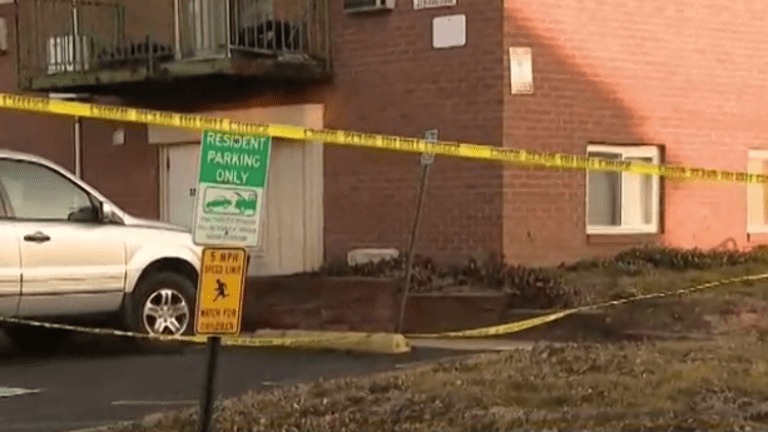 Mother, daughter charged in killing of 5 family members
A mother and daughter have been charged in the brutal killing of five family members in Pennsylvania.
According to authorities, the mother-daughter duo planned a murder-suicide because everyone "wanted to die." 
The murders shocked the nation on Monday when it was revealed that five dead bodies had been discovered at the apartment building in Morrisville, Pennsylvania.
Shana Decree and her daughter Dominique Decree were charged with the murders shortly after.
Reports state that the bodies were discovered by a caseworker from the Bucks County Children and Youth Department who found Naa'Irah Smith, 25, Damon Decree Jr. 13, Jamilla Campbell, 45, and 9-year-old twins Imani and Erika Allen dead in one of the bedrooms.
Shana allegedly told investigators that "everyone of the apartment including the 9-year-olds and 13-year-olds wanted to die and that everyone was talking about suicide," per Philly.com.
The pair were first rushed to the Jefferson Bucks Hospital and denied all knowledge of the crimes. Shana, 45, initially alleged that Campbell's boyfriend and two unknown men killed everyone — except for her and Dominique. 
She later confessed to killing one of the children and that she and Dominique also killed a second child.
They blamed one of the deaths on Campbell — and Shana accused her slain sister of killing Smith. Dominique, 19, then reportedly killed Campbell, Shana told police.
Dominique allegedly admitted to strangling Campbell and said she and her mother murdered two of the children and Smith. Dominique also claimed that Campbell choked one of the kids to death. Among the victims were Shana's two kids, Smith and Damon, and Campbell's twin daughters, Imani and Erika.
Both women have been arrested and charged, each on five counts of criminal homicide and one count of conspiracy to commit criminal homicide.
Shana has been held without bail following her arraignment. Dominique is expected to be arraigned later on Tuesday.