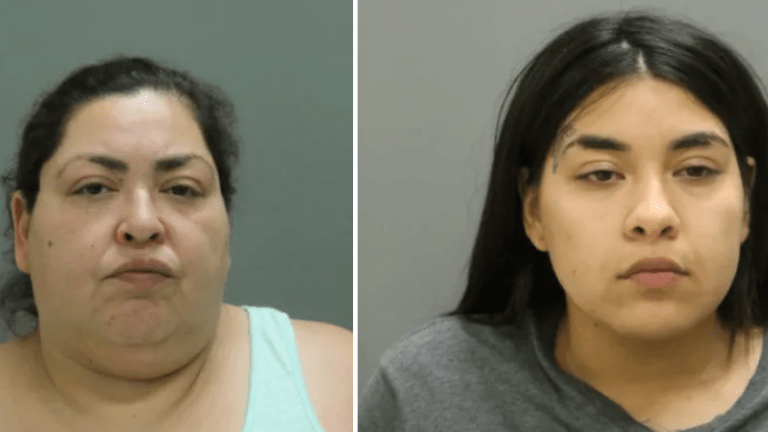 Mother and daughter charged with cutting baby from teen's womb
A mother and her daughter have been charged in the killing of a 19-year-old pregnant woman who they allegedly strangled before cutting her unborn baby from her womb.
The gruesome pair reportedly carried out the horrific attack because they wanted to keep the child.
Marlen Ochoa-Lopez, 19, was strangled with a coaxial cable. Her body was found in a garbage can outside the family's home in Chicago. Ochoa-Lopez's body was found hours after several people at the house were taken into custody for questioning, authorities said. 
WLS obtained an audio call from the mother, who claimed that she was in fact, the mother of the child.
"The caller gave birth 10 minutes ago," a 911 dispatcher says. "46 years of age. The baby isn't breathing. The baby is pale and blue. They are doing CPR." The baby was placed in the intensive care unit but has no brain function, apparently from lack of oxygen.
"Words really cannot express how disgusting and thoroughly disturbing these allegations are," Chicago police Superintendent Eddie Johnson told reporters Thursday.
Clarisa Figueroa, 46, and her daughter, Desiree, 24, were both charged with one count each of first-degree murder and aggravated battery of a child causing permanent disability. 
Figueroa's boyfriend, Piotr Bobak, 40, was charged with concealment of a homicide. 
"We came to this country to give a good life for my daughter," Arnulfo Ochoa said Thursday outside the Cook County medical examiner's office, where he had gone to view his daughter. "We just want justice for what they did for my daughter."