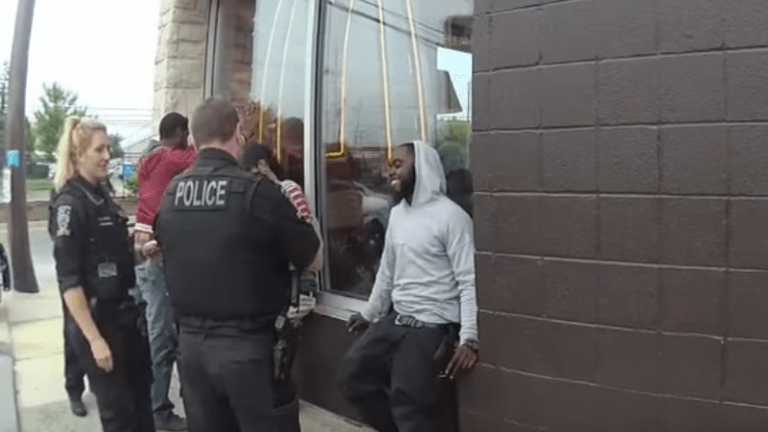 Maryland Police Chief Apologizes for Cop Caught Using the 'N-Word'
Acting Police Chief Marcus Jones has apologized for one of his officers using a racial slur, during a news conference Friday.
"I want to apologize for the language of our officers that you will hear in the videos," Jones said. "I am disappointed with it, and I want to be clear that it does not meet our standards."
The apology comes as Montgomery County police released 205 minutes of officers' body camera footage from a May 9 incident. In the footage, a white female officer can be heard using the 'n-word' during a trespassing call against four Black men.
Jones said that viral videos online had depicted the officers "unfairly, and perhaps illegally, accosted and searched young men who had been customers of the restaurant and were waiting to be picked up to be taken to work. The evidence from our investigation presents a different view," Jones continued.
He went on to say that officers smelled marijuana on at least two of the four men:
"This was probable cause for arrest, and the reason why the individuals and a backpack were searched," he said.
"This was not an incident of racial profiling. We do not tolerate racial profiling, and it was not in evidence here.
"For the record, the store manager has asked that the trespass notices given to the four men not be rescinded, as some others have requested," Jones added.
All four of the men were hit with trespass notices, and two were given citations for marijuana possession.