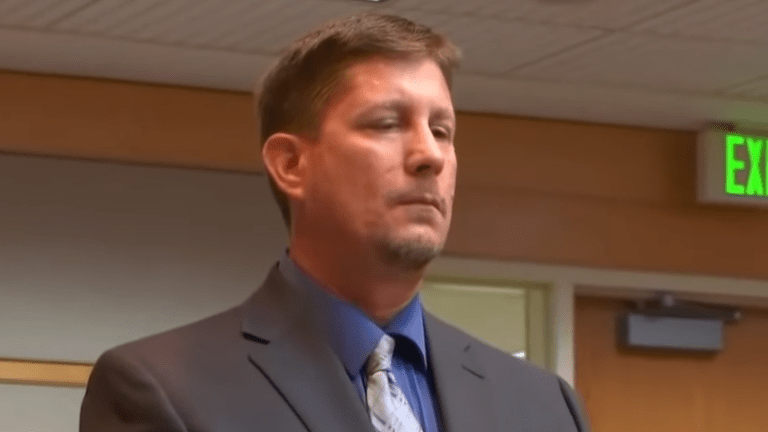 Man who shot unarmed Black man in parking space dispute sentenced to 20 years
A Florida man who was found guilty of manslaughter in the fatal shooting of an unarmed Black man during a dispute over a handicapped parking space was sentenced to 20 years in prison.
Michael Drejka, gunned down Markeis McGlockton, 28, outside a Clearwater convenience store in Florida back in July 2018, was found guilty of manslaughter in August.
In court, the victim's father read out an impact statement, but unlike the antics in the recent Amber Guyger trial - he is not yet ready to forgive his son's killer.
"In the Bible, it says in order to get into heaven, we must forgive those who trespass against us. At this point in my life, I am not there yet. And if it just so happens that the Lord chooses to take me before I come to terms with this, then I will see you in hell where you and I will finish this. Mark my words," his father, Michael McGlockton, told Drejka.
Drejka had approached McGlockton's car to check that it had the correct decal for a handicapped space. He then got into an argument McGlockton's girlfriend, Britany Jacobs, who was in the car with two of their children while McGlockton was inside the store with their third child, per NBC News.
Surveillance footage showed that McGlockton came out of the store and saw what was going on, he shoved Drejka to the ground and that's when Drejka then pulled out his gun and shot McGlockton, the footage showed. McGlockton was unarmed, and both the video surveillance and autopsy results indicated he was turning away from Drejka when he was shot.
He was facing a maximum of 30 years in prison for his crime.