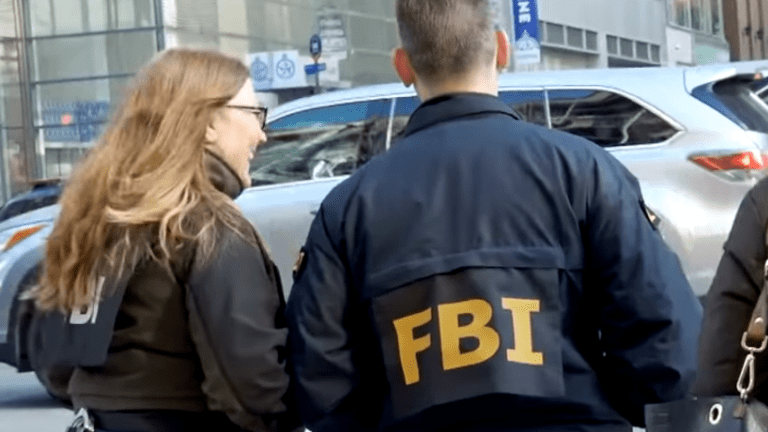 Man who claimed he had coronavirus arrested for coughing on FBI agent
A Brooklyn man who claimed he had coronavirus has been arrested and charged after he allegedly coughed on an FBI agent.
According to the news release, Baruch Feldheim, 43, was arrested by special agents and charged by complaint with assaulting a federal officer and with making false statements to law enforcement. They say that Feldheim not only lied about having the virus, but that he also lied to them about his accumulation and sale of surgical masks, medical gowns, and other medical supplies, U.S. Attorney Craig Carpenito announced. 
Feldheim allegedly sold certain designated materials, including N95 respirators, to doctors and nurses at inflated prices.
On March 18, 2020, a doctor in New Jersey contacted Feldheim via a WhatsApp chat group labeled "Virus2020!" Feldheim agreed to sell to the doctor approximately 1,000 N95 masks and other assorted materials for $12,000, an approximately 700 percent markup from the normal price charged for those materials.
Such acts are a federal crime.
Feldheim reportedly told the doctor to go to an auto repair shop in Irvington, New Jersey, to pick up the order. According to the doctor, the repair shop contained enough materials, including hand sanitizers, Clorox wipes, chemical cleaning supply agents, and surgical supplies, to outfit an entire hospital. Feldheim later told the doctor that he had been forced to move all of those supplies from Irvington to another location.
When FBI agents turned up to his home to investigate, he told them to stay back as he had the virus. When they were within four to five feet of Feldheim, he then coughed in the direction with his hand covering his mouth.
Feldheim is scheduled to have his initial appearance this afternoon before U.S. Magistrate Judge Michael A. Hammer in Newark federal court. The assault charge carries a maximum penalty of one year in prison and a $100,000 fine. The false statements charge carries a maximum penalty of five years in prison and a $250,000 fine.