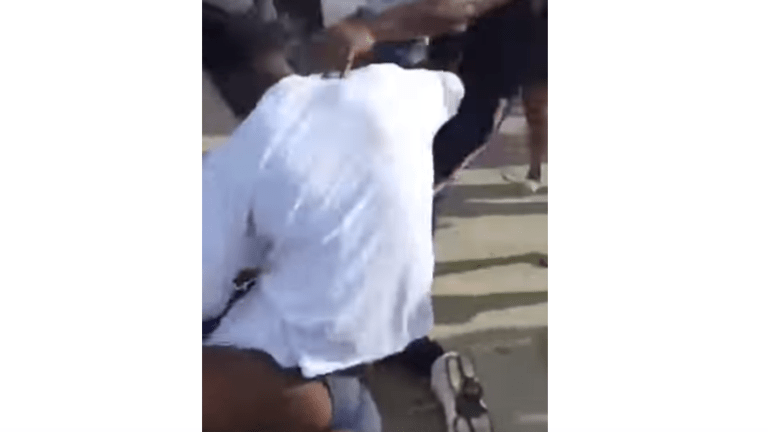 Man who beat Dallas transgender woman may have been paid to carry out attack
Police are investigating whether a man in custody for attacking a transgender woman in Dallas was paid to carry out the assault.
The assault has been categorized as a hate crime and police are actively seeking new information from the public.
Muhlaysia Booker said she was attacked near an apartment complex after a minor car accident. As she was attacked, the yelled homophobic slurs at her.
"Officers spoke with the victim, a Transgender female, who had been assaulted by known suspects," a statement from the Dallas Police Department said. "The victim stated that the suspects used homophobic slurs during the assault."
Booker's father told CBS 11 News his daughter went to the hospital with injuries to her face and has a broken wrist. 
"I want to say to those who live in the Royal Crest community, y'all are better than this. This act of mob violence was vicious and it was uncalled for," said neighbor Olinka Green.
Dallas police arrested 29-year-old Edward Thomas and charged him with aggravated assault causing serious bodily injury. He remains in the Dallas County Jail on $75,000 bond.
Thomas will likely face additional charges, but if it's determined Booker's gender played a factor in the attack the punishment for those found guilty would be more severe.
The management at Royal Crest Apartments issued the following statement:
"We at Royal Crest Apartments are very disturbed by the video of the violent incident that occurred near our property on Friday. We strongly condemn any actions of violence or discrimination. While neither the victim nor the attackers were residents of the property, and the incident appears to have begun with a traffic incident, we are working to obtain all available surveillance video to assist the Dallas Police Department in their ongoing investigation. We are grateful for Dallas Police Department's diligent arrest of the suspect. Our prayers are with the victim, and we will continue to work with law enforcement to prevent violence in our nearby communities."
No further information has been released and no other suspects have been named.