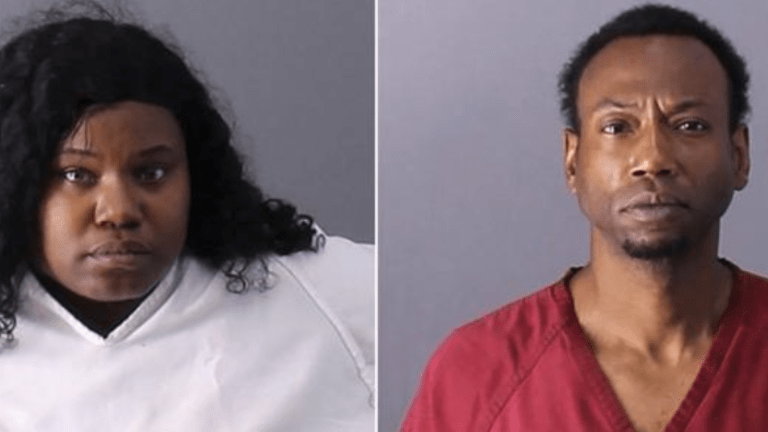 Man held over Kamille McKinney abduction arrested on unrelated child porn charges
The man who was recently detained in connection with the abduction of a 3-year-old Birmingham girl, Kamille "Cupcake" McKinney, has been charged in separate child pornography charges.
According to Al.com, Patrick Devone Stallworth, 39, has been charged with seven crimes - possession of child pornography and possession with intent to distribute child pornography.
Officer reportedly discovered obscene photos of young girls on his cell phone as part of their investigation into the missing child's whereabouts.
"Although the charges we are holding them for are unrelated to this investigation, they still remains person of interest in this investigation," said Birmingham Police Chief Patrick Smith. "So, we continue our efforts to locate Kamille."
"We still have a case that's ongoing as we've been able to link their involvement and activities surrounding this case," the chief said. "While we are unable to move forward at this time, we are moving forward with the charges that we have against them."
Authorities have now extended the search for Kamille "Cupcake" McKinney to include surrounding states.
Kamille was kidnapped on Saturday at 8:30 p.m. in the Tom Brown Village community. She was last seen wearing a pink t-shirt with leopard-print design and leopard-print shorts with no shoes.
Stallworth was one of two persons of interest who are currently in custody and are being questioned over the child's disappearance. Derrick Irisha Brown, 29, is being held on a probation revocation with no bond. Her probation was for an unrelated kidnapping.
They were reportedly taken into custody Sunday night at Woodside Condominiums in Center Point after police were tipped off to their location.
Police are urging members of the community to come forward with any information.