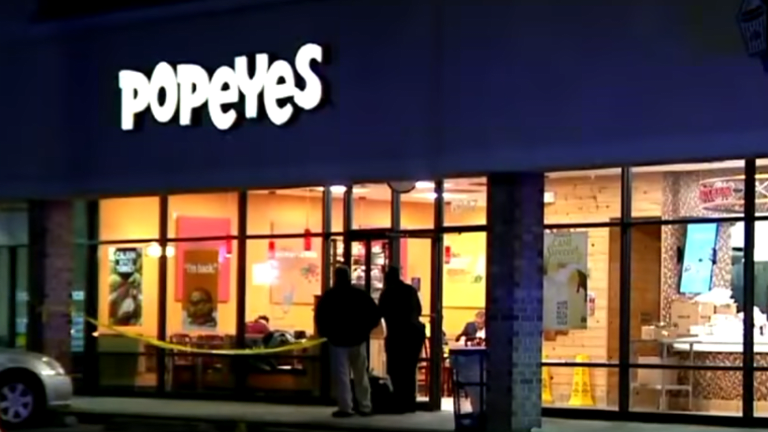 Man fatally stabbed for jumping the queue for Popeyes chicken sandwich
A Maryland man was stabbed and killed after he reportedly cut in line to get a Popeyes chicken sandwich.
Prince George's County Police responded reports of a fight at a Popeyes location in the 6200 block of Livingston Road in Oxon Hill on Monday at around 7 p.m.
"We have been able to determine, preliminarily, that this is related to the release of the sandwich here at this restaurant... this individual was in line specifically for the sale of the sandwich when another customer and he got into an altercation and that ended with the victim being stabbed outside of the business," said PGPD Director of Media Relations Jennifer Donelan late Monday.
When they arrived, the stabbing has already occurred, and the victim lay on the ground, bleeding out. He was quickly rushed to the hospital but died within an hour due to his injuries.
The police are currently investigating the crime.
Popeyes released the following statement to Fox 5 about the incident:
"We do not yet know whether this was the result of a dispute over one of our products or something unrelated, but there is no reason for someone to lose their life on a Monday night in a parking lot. Our thoughts are with the victim's family and friends and we are fully cooperating with local authorities."
The chicken sandwich is available for a limited time only. Earlier this summer, it became a phenom, selling out across the country.