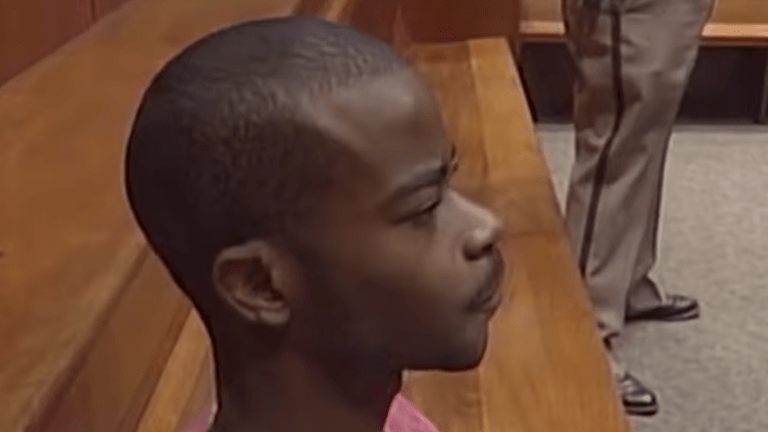 Man convicted of killing 3 police officers says Nathaniel Woods is '100% innocent'
An Alabama man convicted of killing three police officers is speaking out in defense of his co-defendant Nathaniel Woods, who is scheduled to be executed Thursday for the same crime.
Kerry Spencer says that Woods is "100% innocent."
 Spencer confessed that he was the sole gunman in the 2004 killings, and in a handwritten note from death row, he wrote that "Nathaniel Woods is 100% innocent."
The letter released by Woods' attorney continues, "I know this to be a fact because I'm the person that shot and killed all three of the officers."
Woods' attorneys have asked Alabama Gov. Kay Ivey to commute his sentence as he is scheduled to be executed by injection on Thursday.
"Nathaniel Woods doesn't even deserve to be incarcerated, let alone executed," Spencer wrote.
"I pray that my words don't fall on blind eyes or deaf ears," Spencer added. "Don't allow another innocent man to be executed if you can do something to put a stop to it. This is my most fervent prayer."
Martin Luther King III is also working hard to get Woods' sentenced commuted.
"In just 2 days, your state, and the state I was born in, is set to kill a man who is very likely innocent," he wrote in a letter to Ivey.
"Killing this African American man, whose case appears to have been strongly mishandled by the courts, could produce an irreversible injustice," he wrote.
Ivey has refused to comment on the case until she has all the facts, but time is running out for Woods.