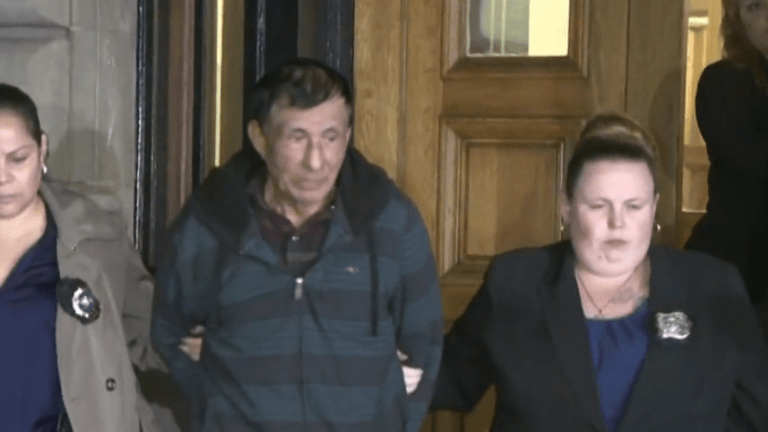 Man charged with raping child at wife's Bronx day care
A man has been arrested on charges of raping a child at his wife's daycare center in the Bronx. 
Alberto Hernandez, 60, is facing 13 charges, including rape, criminal sex act, and predatory sexual assault. According to the authorities, the alleged rapes occurred over a period of four years when the girl was 6-10 years old. The victim told her school counselor who informed the New York Police Department. 
The daycare is run out of the family's home and is licensed to care for a total of six children from the ages of six weeks to 12 years old.
The incidents occurred at the Maria Cortez daycare on Heath Avenue that Hernandez and his wife had operated for 25 years. Police are reportedly investigating whether or not there are more victims of Hernandez. It is not yet known whether his wife, Cortez, knew about the rapes. She has not been charged with any crimes at this time.
Hernandez remained silent as he was led out of the Special Victims Unit in the Bronx in handcuffs late Wednesday. 
Hernandez is due to answer to the charges before a judge on Thursday. We do not yet know whether Hernandez has an attorney.
In the state of New York, first-degree rape is a class B felony because the victim was under the age of 11 years old when the abuse started and carries between 5 to 25 years. in prison and up to $5,000 in fines per charge. If convicted, Hernandez will likely spend the rest of his life behind bars.