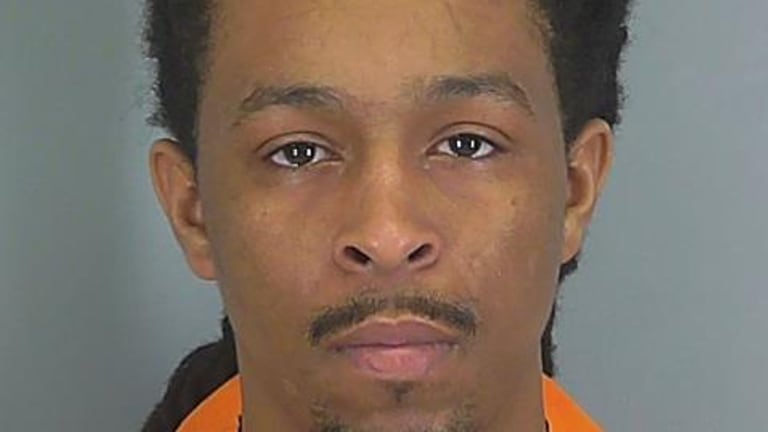 Man charged after leaving 1-year-old daughter to die in burning vehicle
A man has been charged with one count of homicide by child abuse after he allegedly left his one-year-old daughter to die inside a burning car as he fled from the cops.
According to reports, Imhotep Osiris Norman, 26, got out and ran away during a pursuit on Interstate 85.
According to police reports, the incident took place on Friday on in Greenville County, where a state trooper tried to stop a car for speeding, according to Capt. Kelley Hughes of the S.C. Highway Patrol. The car was doing 67 in a 45 mph zone at the time, Hughes told The State.
But the vehicle did not stop and continued onto Interstate 85, traveling north, when the trooper claimed that he noticed smoke and sparks coming from the undercarriage of the car that later turned into flames.
The troopers then attempted a rolling roadblock, and the burning car slowed to a stop around mile marker 60, when Norman allegedly hopped out of the car and fled.
Firefighters later arrived to extinguish the burning car and found a body in the back seat, which turned out to be 1-year-old Xena Rah'Lah Norman, of Spartanburg, according to WYFF.
Norman allegedly threw a bag thrown the vehicle during the case, which was located and found to contain illegal drugs, Hughes said.
Homicide by child abuse carries a minimum of 20 years in prison and up to life, under South Carolina law.
Norman denies that the car was on fire when he fled"
"I just know that the car wasn't on fire when I got out the car. I would have stayed in that car with my daughter," Norman said during a Saturday bond hearing, according to FOX Carolina. 
"I seen sparks coming from under the tires when I tried to stop and I couldn't stop at that point. I don't know why what happened to the car where I couldn't stop."