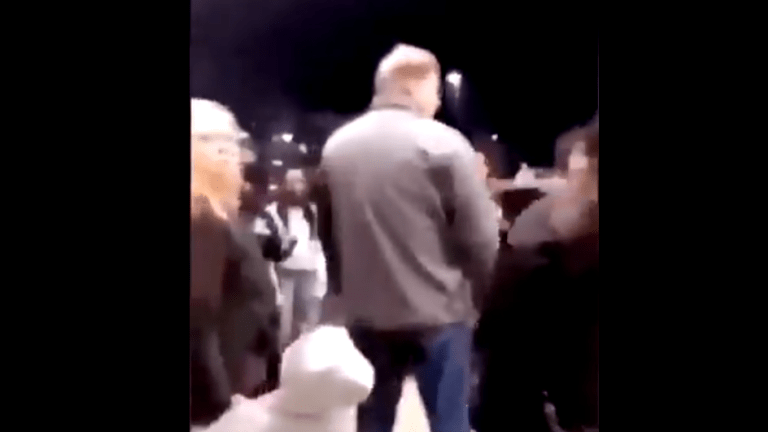 Man Arrested for Punching 11-Year-Old Girl says he "Felt Threatened"
The attorney for a white man charged with allegedly assaulting three Black girls at a mall has claimed that his client "felt threatened."
51-year-old David Steven Bell went viral last week after the video surfaced on social media. His lawyer, Andy Banzhoff has released a statement on his behalf.
Banzhoff stated that Bell, who suffers from PTSD, was trying to help a woman who was being harassed by "a large pack of youths" at the Asheville mall in North Carolina last Saturday.
Bell is facing a charge of assault on a child under 12 and two charges of assault on a female. A court date has been set for Feb. 5.
"His actions were not motivated by any animus towards the persons in that group. Mr. Bell's belief is that all persons are created equal and that we are all children of God," the statement said.
"His actions were in an effort to defend himself against the perceived threat from a large pack of youth who had trapped and surrounded him," said Banzhoff.
Bell weighs 250-pounds and stands at 6'5" tall.
After the video went viral, the Asheville Police Department released the following statement via Twitter:
"We are aware of the videos circulating on social media. The @AshevillePolice responded immediately and the situation was diffused. An arrest has been made. Please contact the Asheville Police Department with further questions."