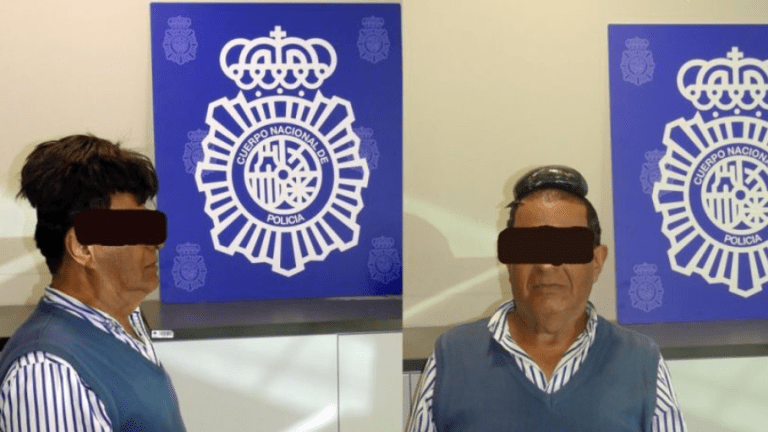 Man Arrested at Airport for Trying to Hide $33K Worth of Cocaine Under His Wig
A man has been arrested at a Spanish airport after he was caught trying to smuggle $33k drugs underneath his wig while attempting to pass through security at the airport in Barcelona, Spain, according to Spain's national police.
The bold move was discovered after airport operatives were suspicious of his toupee, which was an odd height. After searching the 65-year-old Columbian male, officers found a packet containing 503 grams of cocaine glued to his head, Spanish newspaper La Vanguardia reported.
Spain is one of the leading European points of entry for Colombian cocaine as well as a human trafficking port.
"There is no limit to the inventiveness of drug traffickers," Barcelona police said in a statement Tuesday, according to Reuters.
Over 100 kilos of cocaine were seized by Spanish police at the Barcelona-El Prat airport in 2018.
The Spanish police released two mugshots of the man, one in which he's still wearing the wig and the other showing the package of cocaine on his head, but his eyes have been hidden.
According to the Guardian, this is not the first time smugglers have used wigs. Back in 2014, two women were arrested at Madrid airport with 900g of cocaine sewn into their wigs. 
At the time said the drugs were difficult to detect "given the realism of the fake hair" and that "the packages were perfectly adhered and did not stick out from under the wigs, which made the narcotics imperceptible."
Shortly after, a woman was discovered with 1.7kg of the drug concealed in breast implants at the same airport.