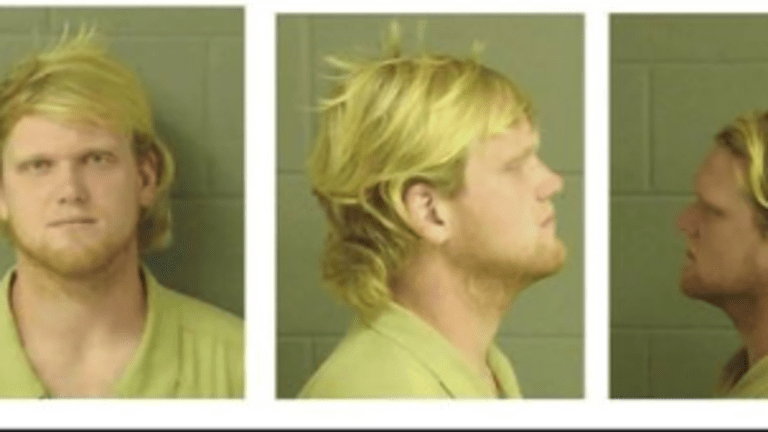 Man Arrested After Fatal Hit-And-Run Death of a Black Man with Special Needs
Joshua Anderson murdered Kevin Marshall over an argument on Independence Day in Georgia. On the run for the past week, he was finally apprehended in New York, where he was charged for killing Marshall with his car.
In a press conference, Newton County Sheriff Ezell Brown confirmed the capture of 27 year old white male Joshua Anderson. Anderson was involved in the fatal hit-and-run of Kevin Marshall, a young black man with special needs. The two were arguing on the fourth of July in Georgia law enforcement reported.
Anderson took police on a manhunt up the Eastern Coast, where he was finally apprehended in Upstate New York. It is speculated that Anderson's girlfriend Kendra Browning aided him in his escape.
Marshall had just graduated from Newton High School last year.
Anderson has been charged with malice murder and aggravated assault, but many believe he should also be charged with a hate crime. Reverend Lee of the local Springfield Baptist church told the public not to be hasty in judgement simply because Anderson was white and Marshall was black.
"We're going to leave it up to our officials to determine if this is a hate crime," he told the crowd.
Kevin's mother thanked the public for their support and tips to police during the chase. "It's imperative that justice be served to Joshua and all parties involved to the highest extent for taking my son's life. I will not rest until Joshua Anderson and all his accessory parties are punished for what they've done to my son." 
It has not been confirmed if Browning will also be persecuted.