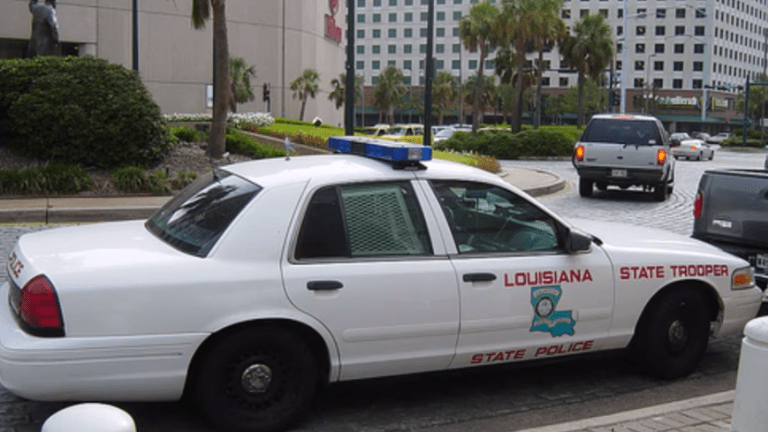 Louisiana Veteran Tasered in the Eye by Police; Loses Sight
An army veteran from Louisiana has gone blind in one eye after police allegedly tasered her in her eye.
Tanisha White, who hails from Winnfield, Louisiana, alleges that she was brutally beaten by police after calling them for a ride home on Monday night. White, who is currently receiving treatment at a Shreveport hospital, suffered broken bones in her face and a black eye.
"I was in extreme shock," said White's sister, Tramika Coleman told KNOE.
"To my understanding, she was at a friend's house and somehow the police got called."
Coleman states that officers told her that White had been resisting arrest.
"The information that the officer had given me was that she fell and hit her face on the concrete," Coleman said. "It just hurt my heart so much seeing her lay there when I walked in the hospital and I see her laying there. She looked like she was in so much pain."
A friend of Coleman's wrote a lengthy post on Facebook about the incident and included graphic pictures of White's injuries.
"..Here's some more background on this case: The Winfield police were called out to handle a domestic dispute, and were allegedly asked to remove this young lady from the house, which again, resulted in this young lady being battered like this.

The police dropped her off at Winn Parish Medical Center in this condition, where she laid bleeding and barely conscious for almost 2 hours before being transferred to LSU University Health in Shreveport, LA, which is another 2 hours away (So, she laid injured and unattended to for close to 4 hours before getting adequate medical attention), while also telling the family that this young lady will be arrested for warrant(s) after she recieved medical treatment...

...Again, the Winnfield police dropped her off at Winn Parish Medical Center, then abandoned her there as if she nolonger existed, then purposely evaded questions from the family regarding what happened, and afterward, NEVER showed up to the hospital in Shreveport to follow up on a person they claim was creating a Domestic Disturbance, was resisting arrest, and would be detained after medical treatment," she wrote.