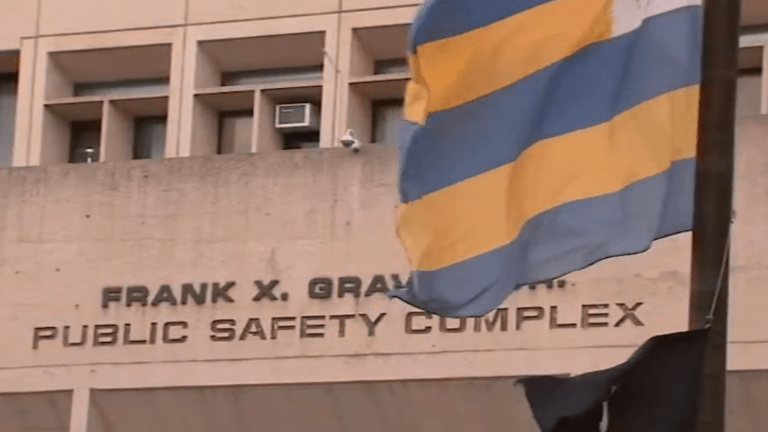 Locals Demand Answers after Black Man Dies after asking Cops for Help
Protesters are demanding answers after a Black man entered their police department, begging for help and died just hours later.
According to WABC, a young man who walked into a police station disoriented and asking for help. Reports say that not long after, the man fell unconscious and never woke up.
The deceased, 27-year-old Jameek Lowery shared his final moments via Facebook live on Saturday. 
The news outlets is reporting that Lowery called 911 then told Paterson police he'd taken ecstasy before "staggering" into their headquarters from a local Wendy's restaurant.
During the stream, he is heard saying, "Don't shoot me in here please, don't kill me, please."
Officers called for an ambulance and he was escorted to St. Joseph's Hospital, he was unresponsive by the time he arrived.
Investigators are now trying to find out what happened during that five to 12 minutes ride.
"The family is strong, they're very strong and they're determined to make sure that Jameek gets justice," said community activist Rev. Corey Teague.
In a statement released by the prosecutor's office, it is revealed that police used physical force and compliance holds to secure Lowery in the ambulance. No acute trauma was reported by the hospital.
"They will do the autopsy. Everything will come up, and then we'll know where we stand and the answers will be given to you," said Paterson Police Director Jerry Speziale. "I want you to have those answers. Right or wrong, I want you to have those answers."
The Passaic County Prosecutor has launched an independent investigation into the case, and the three police officers involved in the incident were placed on administrative leave.
Protestors have taken to the streets to protest Lowery's death.
"I want justice. I need the truth, and I'm not going nowhere until I get the truth," said Patrice King, Lowery's mother.
"My heart hurts. I can't explain how I feel because I don't know how I feel," said Jamilia Laurie, Lowery's sister. "I can't go to sleep at night. I've been up since this happened. I cannot sleep."