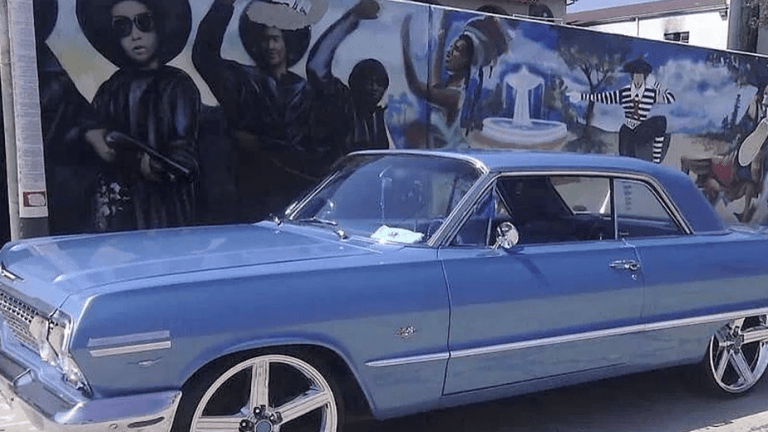 L.A. Black Panthers Mural Defaced with Swastikas
An iconic mural in Los Angeles which pays tribute to the Black Panther Party has been defaced with swastikas.
The LAPD is currently investigating the vandalism as a possible hate crime.
A swastika was spray painted over the face of each of the four Black Panthers featured in the mural in southwest Los Angeles, said LAPD officer Jeff Lee.
The 2002 mural had been painted by a dozen artists, titling the masterpiece "Our Mighty Contribution." Frederick Douglass, Harriett Tubman and Martin Luther King Jr. are also featured on the mural.
"It's just absolutely a travesty. It's devastating. It is upsetting," Jasmyne Cannick, a strategist and political commentator said. "And we can't stand for this."
The swastika have since been removed from the mural.
Locals are upset over the act of vandalism, but the community stand united.
"This mural is a beautiful staple of the Crenshaw community. It highlights athletes, artists, activists, history, and powerful culture. It is a representation of the strong black figures and culture that lives on," one local resident wrote on Twitter.
"They're scared of the power, because they can feel the power, but you just fueled the power. One thing, you can't stop the power! powertothepeople," typed another.
One social media follower offered up their theory about what happened:
"More than likely done by the same hispanics that a lot of misguided Black people love fighting for. Good thing a great deal of the young generation is waking up to the "Black and brown" "POC" con game..."
The L.A. community will be keeping a close eye on their beloved mural from here on out.