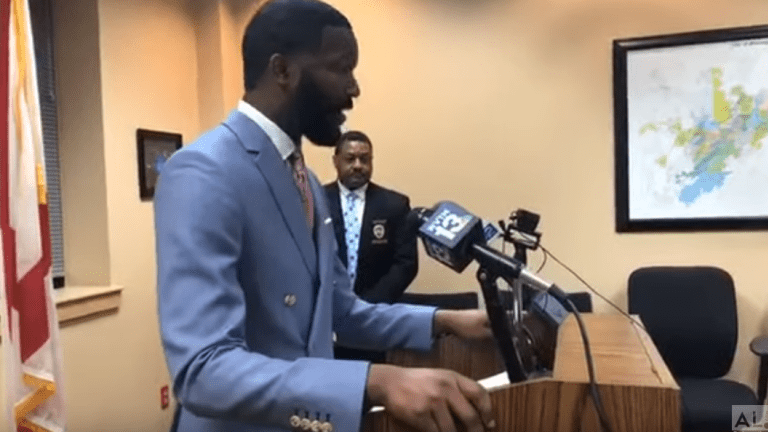 Kamille 'Cupcake' McKinney's body believed to have been discovered in dumpster
The remains of Kamille "Cupcake" McKinney, are believed to have been discovered in a dumpster in Alabama.
McKinney was abducted ten days ago from a birthday party in Birmingham - cops say that the remains were found by police and FBI agents Tuesday night inside of a dumpster at a landfill.
"I wish I had all of you gathered here with good news. I wish I could share a high five or some other type of celebratory salutation, but I cannot," said Birmingham Police Chief Patrick Smith.
He continued, "Our investigators, along with the FBI, have worked tirelessly, 24 hours a day, to locate this young child and bring her back home and to hold those accountable who were involved in her disappearance ... and ultimately her demise."
The Amber Alert for McKinney has since been canceled.
"This is a tough moment for this city. This is a tough moment for this family," said Mayor Randall Woodfin said following the discovery.
"Given the tragic news that is breaking this evening, I offer my heartfelt condolences to Kamille's family," a statement from Alabama Gov. Kay Ivey read.
"I offer profound thanks to law enforcement and to all the volunteers who have worked tirelessly in search of this precious little girl. The heart of our state is broke, but we must do all we can to avoid this happening to another family. Our prayers remain with Kamille's family and all who have been touched by this nightmare."
AL reports that police plan to charge Patrick Stallworth, 39, and 29-year-old Derick Irisha Brown with capital murder and kidnapping in Kamille's death, Smith.