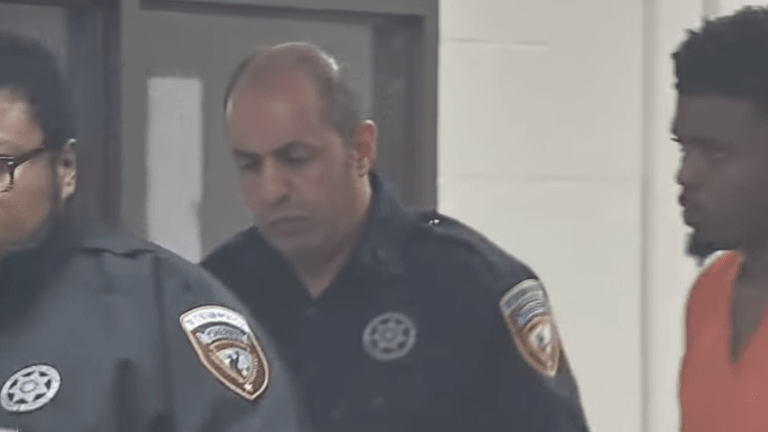 Jazmine Barnes Killer Caught; Will be Charged Today
The killer of 7-year-old Jazmine Barnes has been arrested and is reportedly going to be charged with her murder today.
Eric Black Jr., 20, was arrested Saturday during a traffic stop after he failed to use a turn signal.
According to the authorities, he was initially nabbed for marijuana possession, but was later revealed to be the alleged getaway driver in Barnes' murder and is expected to be charged with capital murder Monday.
Police received a tip that Black might have been involved in the Dec.30 drive-by shooting of Barnes. Barnes died from a gunshot wound to the head and her mother was hospitalized after being shot in the arm.
The tip revealed that Black and another person, who CNN reports was identified in court as "L.W.," shot at the family's vehicle after mistaking it for another one. The shooting may have turned out to be gang related.
When cops questioned Black, he admitted that he was in fact, the getaway driver during the shooting. He was not the shooter, but another Black male in the passenger seat was the one who fired the shots.
He gave officers permission to search for the gun which was used during the killing, in his home. Police found a 9mm pistol which matched shell casings recovered from the Walmart parking lot.
The shooting is allegedly Larry Woodruffe who is currently is in custody on drug possession charges. Woodruffe has not yet been charged in connection with the murder.
"The detectives stopped by last night ... they said they had two guys and that the gentlemen were black," LaPorsha Washington told KTRK.
Family attorney S. Lee Merritt responded to the news:
"At the same time, it was a major shock to the family. Up until this point, at least four independent witnesses and a composite sketch had identified the primary suspect as a 40-something-year-old white male."