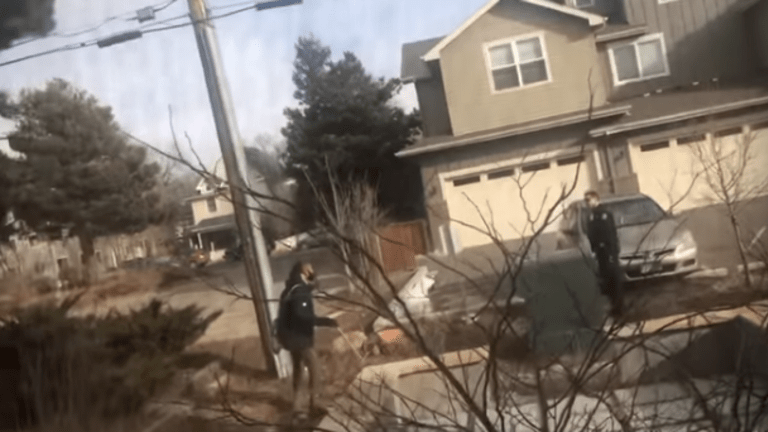 Investigation launched into cop who pulled a gun on a Black man cleaning his yard
This week, we've had a #gardeningwhileBlack" incident and now we have a #PickingUpTrashWhileBlack as an officer is being investigated for pulling his gun on a Black man who was cleaning his yard.
Colorado's Boulder Police Department has launched an internal investigation on the officer for pulling his weapon an unidentified Black man while he was picking up trash in his own front yard.
The incident was captured by the man's neighbor.
The individual who filmed the incident repeatedly tells the cops that the man lives at the complex and was only picking up trash before a total of eight officers attended the scene. 
Yelling can be heard and the police say that they were trying to determine whether the property belonged to him.
"I live here," the man says. "I am picking up garbage from my (expletive) porch."
 He can also be heard saying "You're not going to get away with murder."
The neighbor urges them to go home.
At a city council meeting, Police Chief Greg Testa told locals:
 "All aspects of this incident, specifically the actions of the initial officer, are being investigated... In contrast to what was stated in the video that is on social media, body-worn camera video indicates that only one officer had a handgun out, and it was pointed at the ground."