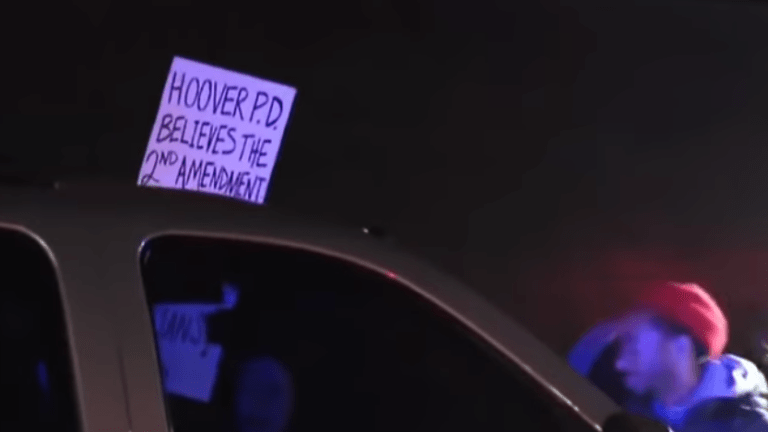 Independent Autopsy Reveals Emantic Bradford Jr was Shot in the Back
An independent autopsy has revealed that Emantic Bradford Jr, the 21-year-old Black man who was killed by a police officer on Thanksgiving at a mall in Alabama, was shot three times from behind.
According to the autopsy report, Dr Roger A Mitchell observed gunshot wounds to the right side of Bradford Jr's body, in his head, neck, and lower back. 
The report states: "The cause of death is gunshot wound of the head. Manner of death is homicide."
"[The autopsy] clearly demonstrates that EJ posed no threat to the off-duty Hoover police department officer who killed him while working a private security detail at Riverchase Galleria mall since EJ was moving away from him," said the family's lawyer Ben Crump.
"We believe, based on this forensic evidence, that this officer should be charged with a crime," he continued.
"There's nothing that justifies [the officer] shooting EJ as he's moving away from him. You're not a threat when you're running away," Crump added. "If that was anybody else who shot somebody three times in the back, it would be justified that they be charged with murder."
Hoover Police Chief Nick Derzis upheld the decision not to release any of their evidence to the public.
"Secretary Taylor reiterated the importance of maintaining the integrity of their investigation. He has specifically asked that we do not release any potential evidence as it may not only jeopardize the integrity of the case, but also complicate or delay their efforts," he said on Monday.
The investigation continues, as does the fight for justice.