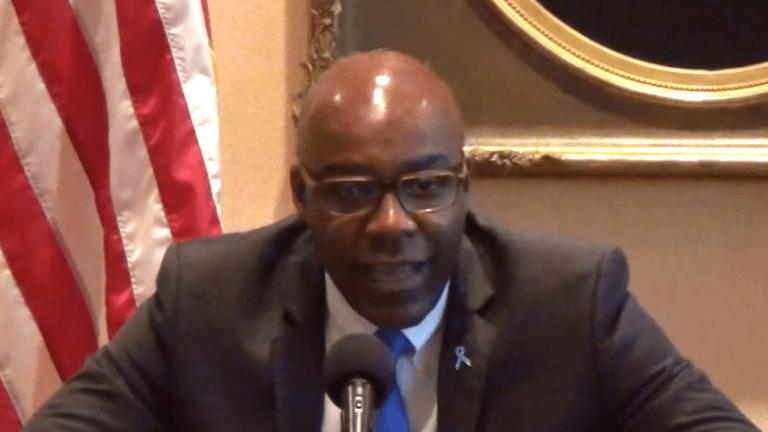 Illinois AG asks state supreme court to re-sentence cop who murdered Laquan McDonald
The police officer who murdered Laquan McDonald may not have gotten off lightly as the Illinois attorney general is calling for a review of the case.
Jason Van Dyke received a sentence of just six years and nine months for the second-degree murder and Illinois Attorney General Kwame Raoul, and special prosecutor Joseph McMahon want answers.
The pair are requesting to know why Van Dyke did not receive more time for the murder as Van Dyke should have received six years in prison for each of the 16 shots he fired.
They are requesting that the Illinois Supreme Court reconsider the sentence, per USA Today.
"After conducting a thorough review of the record in this case and the law, and in consultation with the special prosecutor, I determined that a mandamus action must be pursued in the Illinois Supreme Court," Raoul said at a news conference.
McMahon echoed his sentiments.
"It is important that a police officer was held accountable for criminal conduct," McMahon said in a press release. 
"But we argued at the sentencing hearing that Jason Van Dyke should be sentenced for the aggravated battery with a firearm convictions (sic)."
Van Dyke's attorney's released a statement, voicing that the sentence should be upheld:
"The filing also opens up a Pandora's box of legal issues that, in the long term, could result in grossly excessive, unjust sentences for defendants that follow in the wake of this request," the statement said.
"The Attorney General's and Special Prosecutor's filing today leaves Mr. Van Dyke with no choice but to appeal his conviction, prolonging this tragic case for both his family and the McDonald family."
If he is not re-sentenced, Van Dyke could be on the streets in less than three years.