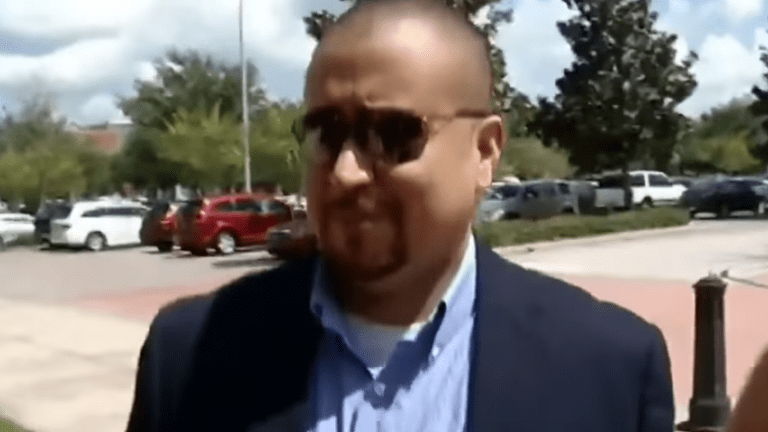 George Zimmerman Given Probation for Stalking Investigator Linked to Trayvon Martin Doc Series
George Zimmerman, the man who murdered, has been given probation for stalking a man involved with a documentary series about the slain teenager.
According to Fox News, the former Florida neighborhood watch leader pleaded no contest and will be serving a year-long probation. Zimmerman was not in the courtroom at the time of his sentencing and did not admit guilt.
The conviction will be withheld if the conditions of his probation and he is not to contact the victim, private investigator Dennis Warren, as a condition of his probation. It is believed that Zimmerman sent scores of threatening messages, phone calls and emails to the Warren following Warren attempts to reach out to members of his family for the series, six-part documentary, titled, "Rest in Power: The Trayvon Martin Story," produced by Jay Z.
"[The private investigator] is a [expletive] who bothered my uncle in his home. Local or former law officer, he's well on his way to the inside of a gator as well. 10-4?," Zimmerman allegedly said in a text message to a producer on the film, reports WFTV-TV. "I'm going to find him and bring him to hell with me." 
Zimmerman also included personal information about Warren's life in the messages - such as where he was traveling and what airline, forcing Warren to get extra security for his home.
"The threats were for me to immediately stop what I was doing or he was going to harm me," Warren said.
Since he was acquitted for the murder of Trayvon Martin back in 2013 acquittal, Zimmerman has not managed to keep himself on the right side of the law. He has made headlines for allegedly throwing a wine bottle at his girlfriend and threatening a man during a road rage incident. How he is still on the streets is a mystery. He is evidently unstable and should be locked up.