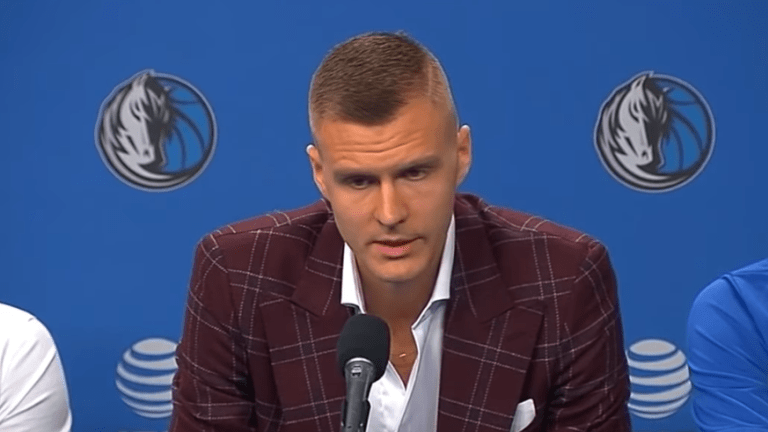 Former NBA Star Kristaps Porzingis accused of beating and raping Black woman
Former Knicks star Kristaps Porzingis allegedly beat and raped a Black woman in his Manhattan penthouse which hurling derogatory names at her.
According to the NY Post, Porzingis called Black woman a "slave" and a "b*tch" as he beat and raped her.
It is being reported that Porzingis also told the women that he "owned her" during the terrifying incident which allegedly took place on Feb. 7, 2018.
Law enforcement sources told The Post that the NYPD is investigating the rape allegation against baller but that they could not immediately confirm that he used the vile language.
The incident reportedly took place just hours after, Porzingis, 23, injured his knee during a game. He allegedly punched and raped the 29-year-old woman inside the Midtown skyscraper where they both lived, sources told The Post.
Porzingis denies the allegations claiming that the accuser is just trying to extort him.
Porzingis' attorney, Roland Riopelle, issued the following statement to The Dallas Morning News:
"We have been contacted by the District Attorney's Office, and we are cooperating fully with their investigation. We have agreed to provide the District Attorney's Office with the materials that we previously provided to the Federal Authorities in support of our extortion complaint.
"We are confident that, after the District Attorney reviews these materials, they will recognize that the complaint made in this case is completely meritless."