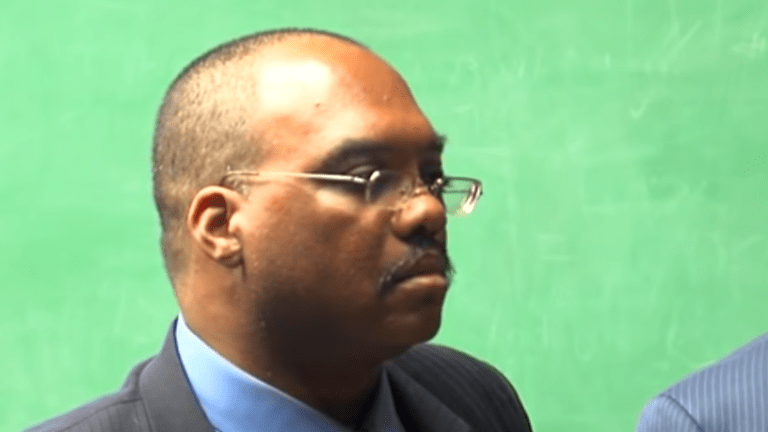 Former Judge Accused of Stabbing his Wife to Death
Former Cuyahoga Common Pleas Judge Lance Mason has been accused of stabbing his wife to death.
Cleveland.com reports that Mason has been arrested on suspicion of murder in connection with the death of his estranged wife, Aisha Fraser.
Mason had previously spent nine months in prison for beating his late wife in front of their children. Mason allegedly punched his then-wife 20 times and slammed her head against the dashboard of his car five times, breaking her orbital bone. Mason's children were in the car with them. Mason was a sitting judge at the time of the incident.
Mason pleaded guilty to felonious assault and domestic violence and was sentenced to two years in prison.
To help obtain early release, he wrote his wife a touching letter.
"My responsibility was to love and protect you
"Instead of loving, protecting and providing for you and our daughters, I have provided a terrible example, and exposed you to rage and violence," he wrote.
His late wife, who needed reconstructive surgery on her face, filed for divorce two days after the incident. The divorce case is still pending. She also won a $150,000 judgement in a civil case after suing her ex-husband for damages after the attack.
Mason was barred by law from ever being a judge again and his law license was suspended indefinitely last year.