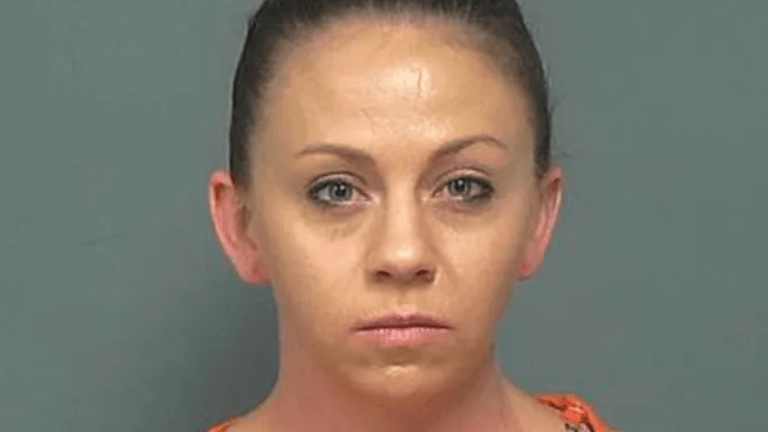 Former Dallas cop Amber Guyger claims self-defense in murder trial
Amber Guyger, the former Dallas police officer who shot and killed unarmed Black man, Botham Jean is claiming that his death was in self-defense.
Defense attorney Robert Rogers told the jury that Guyger was exhausted from working 40 hours in four days. Rogers told the jury that Guyger was aware that residents of her apartment complex had experienced recent break-ins and car burglaries.
"Amber was very aware, based on her job, that where she lived was, unfortunately, a high-crime area," Rogers said. He also shared that Guyger was on "auto-pilot" after a long shift and didn't see the red mat at Jean's door when she inserted the key 
Guyger entered the apartment and saw the figure of a large individual inside coming toward her, yelling, "Hey! Hey!' ignoring her orders to show him her hands. She reportedly feared for her life.
"She reacts like any police officer would who has a gun when confronting a burglary suspect," Rogers said.
"'My God, there's a man in my apartment, and he's big. He must have a weapon. He must want to kill me because I caught him burglarizing my apartment.' She fires twice because at that time she knows this man 'is trying to kill me,'" Rogers said per ABC News.
It's clear that Guyger will not take responsibility for her actions.
Dallas County Assistant District Attorney Jason Hermus told the jurors that Jean was "a wonderful, decent man" as he showed them a picture of the victim smiling.
Hermes said that Guyger's response left "No opportunity for de-escalation, no opportunity for him to surrender. Bang, bang. Rapid," Hermus.
"In the last 10 minutes of Bo's life, Amber Guyger made a series of unreasonable errors, and unreasonable decisions, and unreasonable choices -- the kind of choices and decisions that only she could have stopped," Hermus said.
The trial continues.