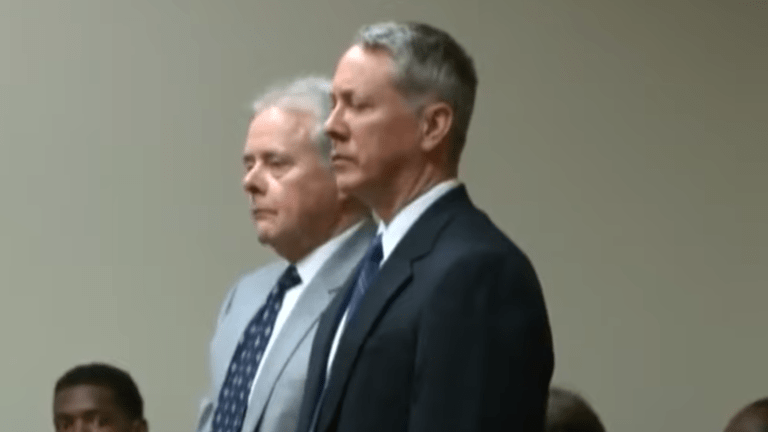 Former cop found not guilty of murder in shooting death of unarmed Black veteran
A former Georgia police officer was found not guilty of murder after he shot and killed a naked, unarmed Black man who was mentally ill.
A jury in DeKalb County found Robert "Chip" Olsen guilty of aggravated assault, making a false statement, and two counts of violation of oath, but acquitted him on two felony murder charges. He has been granted an $80,000 bond, but must consent to wear an ankle monitor as well as adhere to a curfew.
Olsen is currently awaiting sentencing next month. He is facing as much as 35 years behind bars if convicted.
The officer was charged with killing Anthony Hill, a 26-year-old Afghanistan war veteran, in March 2015. According to the police report, a member of the public called the department, reporting that a man was "acting deranged, knocking on doors, and crawling around on the ground naked," then-DeKalb County Police Chief Cedric Alexander said at the time.
Hill was a U.S. Air Force veteran who had been diagnosed with bipolar disorder and post-traumatic stress disorder. 
The report claims that "when (Hill) saw the officer, he charged, running at the officer. The officer called him to stop while stepping backward, drew his weapon, and fired two shots."
Despite not being found guilty of felony murder, Olsen reportedly reacted severely to the guilty verdicts. According to the Associated Press, Olsen's face turned red, and he squeezed his eyes shut tightly as the verdict was read. His wife, Kathy Olsen, began sobbing and had to be led from the courtroom.