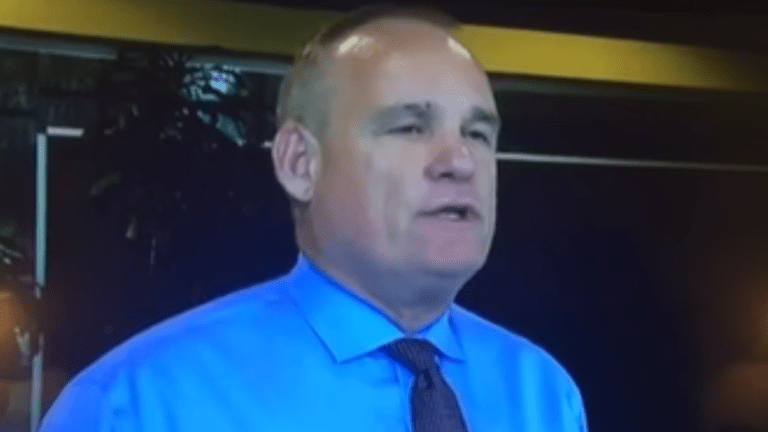 Florida politician accused of telling Puerto Rican tennis players to 'cut grass'
Then he tried to buy the footage from them!
A Florida politician is facing backlash after he allegedly told a teenage Latino tennis player to "cut grass" before reportedly offering him $50,000 to delete the video footage of the incident.
Martin Hyde, who is running for the Sarasota City Commission in Florida, approached the 15-year-old boy at the Celsius Tennis Academy, according to NBC News reports. 
The teen was participating in the Casely International Championship at the Academy's Bath & Racquet Club when he says he was approached by Hyde, who allegedly began to hurl racist insults at him.
"You're telling me to cut grass because I'm Hispanic," the player is heard saying in the video. "That's racism, man. How can you say something like that? Aren't you human?"
After the incident was reported to the academy staff, Hyde tried to clean up his version of events.
"Look at these agitated ... I don't know what drugs they're on," Hyde told the staff after daring the boys to call the chief of police. Hyde told the youths that he knew the chief of police personally.
Javier Irizarry, the uncle of the teen, says that they do not currently have any plans to sue.
"Those tournaments are the only way to go up in ranking for college students," Irizarry told NBC News. "I was concerned for his safety and worried about him when he told me about what happened."
Hyde spoke to NBS and denied that racial slurs were ever made against the teen.
"I was rude and I regret that. It was a long day and my kids were being disturbed while they were having their lesson, because the boys were being loud," Hyde said. "But I simply didn't say those things, and that's why they're not on the video."