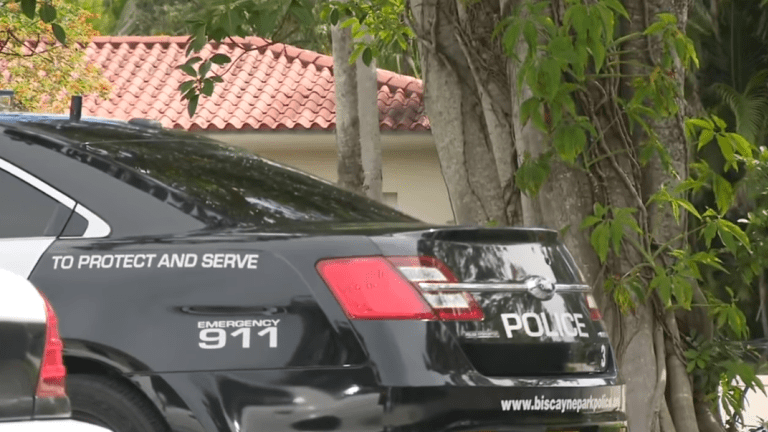 Florida Police Chief Sentenced to 3 Years in Prison for Framing Black Men
A former Florida police chief has been sentenced to three years in prison for framing innocent Black people for crimes, to boost his department's statistics.
According to the Huffington Post, Raimundo Atesiano, 53, who served as the chief of the Biscayne Park Police Department in Miami-Dade County, was sentenced by a federal judge on Tuesday for conspiracy to deprive individuals of their civil rights. He was facing a maximum of ten years behind bars.
"When I took the job, I was not prepared," Atesiano told U.S. District Judge K. Michael Moore before his sentencing, according to the Miami Herald. "I made some very, very bad decisions."
Reports say that the victims were not randomly selected, but Atesiano deliberately targeted Black people who already held criminal records.
Internal public records obtained by the Miami Herald detailed Atesiono's scheme.
"If they have burglaries that are open cases that are not solved yet, if you see anybody black walking through our streets and they have somewhat of a record, arrest them so we can pin them for all the burglaries," one officer said in an internal probe ordered in 2014. "They were basically doing this to have a 100% clearance rate for the city."
Last month, fellow officers — Guillermo Ravelo, Charlie Dayoub and Raul Fernandez, were sentenced for their involvement in the scheme.
Prosecutors revealed that Aresiano had ordered them to falsely arrest and charge three people for unsolved burglaries in three separate occasions. 
Davoub and Fernandez were each sentenced to one year in prison; Ravelo was sentenced to 27 months.
"Putting an arrest statistic above the rights of an innocent man instead of working to protect all our citizens undermines the safety goals of every Miami-Dade police department," said State Attorney Katherine Fernandez Rundle in a statement on Tuesday. "Miami-Dade's residents deserve honesty and integrity, qualities that Raimundo Atesiano deliberately failed to deliver."