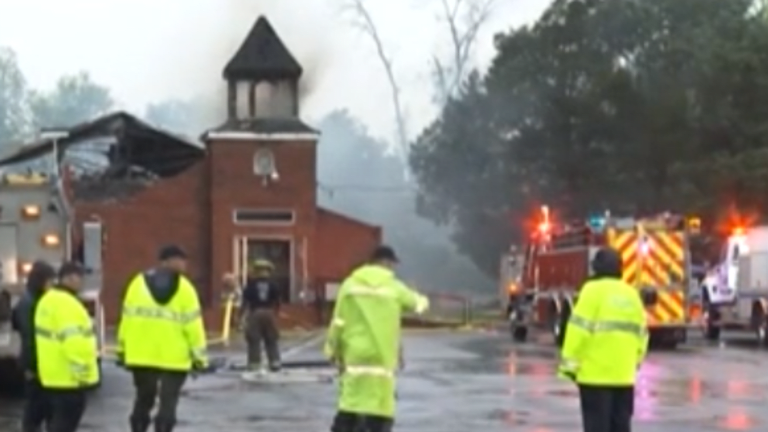 FBI investigating after 3 historically Black Louisiana churches have burned in 10 Days
The F.B.I. and federal Bureau of Alcohol, Tobacco, Firearms and Explosives are currently investigating three historically Black churches which were set alight in a single parish in Louisiana.
"There is clearly something happening in this community," State Fire Marshal H. Browning said in a statement. "That is why it is imperative that the citizens of this community be part of our effort to figure out what it is."
The three fires occurred last month in St. Landry Parish, north of Lafayette at the Mount Pleasant Baptist Church and the Greater Union Baptist Church in the city of Opelousas, and the St. Mary Baptist Church in Port Barre. No deaths or injuries have been reported in either of the fires.
 One Sunday a predominantly Black church in Caddo Parish, about a three-hour drive north of St. Landry was also set on fire but has not been linked to the prior three.
"But just as we haven't connected the three in St. Landry, we haven't connected the one in Caddo," said Ashley Rodrigue, a spokeswoman for the Louisiana Office of State Fire Marshal, on Friday.
Florence Milburn, a member of the Greater Union Baptist Church spoke to NPR about the fire which devastated her church:
"When I was notified at 2:30 in the morning, I was on my feet, and I was there," Milburn said. "My husband and I drove over there along with our other family members, and along with our church family, we were on site, and we watched our church burn to the ground."
So far the authorities have not identified a suspect or determined a motive.