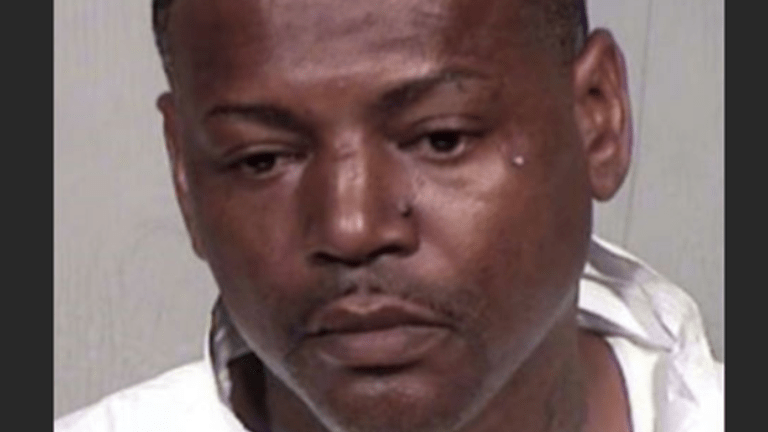 Father sentenced to 8 years for killing man of trying to enter daughter's bathroom stall
A Black father hailing from Phoenix was sentenced to eight years in prison for manslaughter after he beat a man to death or trying to break into the bathroom stall his daughter was using.
Melvin Harris III, 41, beat Leon Armstrong, outside the a gas station after he drove there to pick up his daughter and her friends. Armstrong then approached him in the parking lot and asked him for some change. Harris obliged before the man then headed inside the store.
Shortly after, Harris's daughter and her friends came out of the store and told him that Armstrong had tried to get into his daughter's bathroom stall inside.
He then entered the store and "told a security guard he needed to take care of the situation, or (Harris) would do it himself," the police report reads. The security guard reportedly told him that he would take care of it.
Outside of the store, Harris then approached and punched him in the face. With Armstrong on the ground, Harris continued punching and kicking him before driving off, according to police documents.
He says that Armstrong threw the first hit.
Armstrong was rushed to a hospital with brain swelling and a fractured nose. He was unresponsive and later succumbed to his injuries - a broken nose and severe brain injuries.
Harris pleaded guilty to manslaughter. 
"Given all of the facts and circumstances of this case, we feel this is a just outcome," Maricopa County Attorney Allister Adel said Tuesday in an email to KTAR News 92.3 FM.