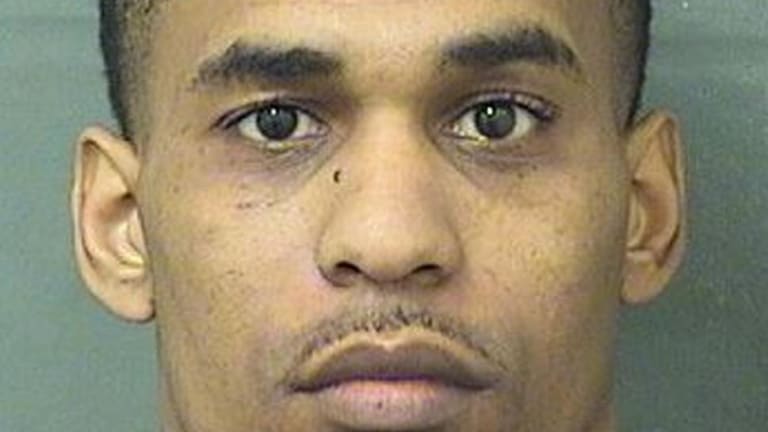 Father arrested for carrying AK-47 onto school grounds
A Florida man has been arrested for carrying an AK-47 onto school grounds.
27-year-old father Christopher Freeman arrested the Palm Beach County School District police at Bear Lakes Middle School. H reportedly arrived at the school after his son alleged that a teacher "slammed" him.
According to the Sun-Sentinel, an assistant principal had called Freeman earlier in the day about his son and Freeman said, "you're all dead," during the conversation.
When Freeman arrived on campus, a school police officer was there to confront him. Freeman was in a wheelchair and it is reported that the handle of a large handgun appeared to be sticking out of his pants, police said.
He was said to be visibly upset and yelling, "I want to see the guy who slammed my son. I've got something for him," the report stated.
After calling for backup, officers found an AK-47 Mini Draco pistol stuffed in his pants, with an extended 30-round magazine and a bullet in the chamber, police said.
When arrested, Freeman claimed that he did not know that weapons were not allowed onto school property and claimed that he did not plan to harm anyone with the gun, officers said.
Freeman was arrested and charged with possession of a firearm on school grounds, aggravated assault with a weapon, and disrupting a school function. His bond was set at $75,000.
If he posts bond, he'll be on house arrest and can't have any contact with witnesses, must stay at least 500 feet away from any Palm Beach County school, and can't possess any weapons, per WPTV.