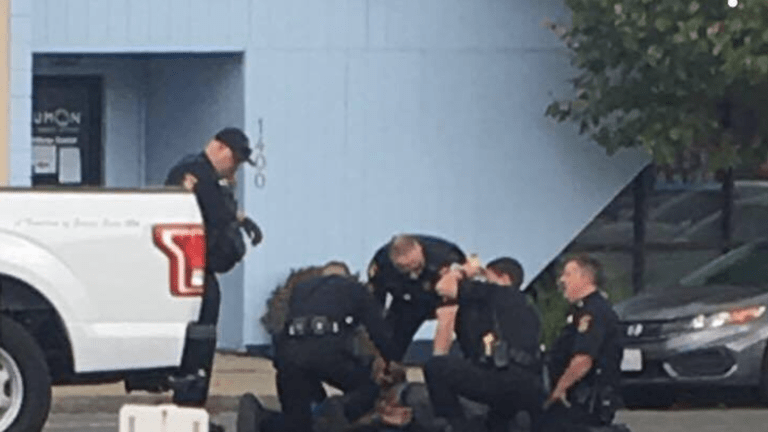 Family Wants Justice for Man Murdered by Police
#Justice4Chinedu
The family of Chinedu Valentine Okobi, the 36-year-old Morehouse College graduate who died after being tasered to death by San Francisco police officers, want answers for his murder.
In a lengthy Facebook post, Ebele Chinedu, explained that the family have reviewed the police footage and that it does not support their account of his death.
"Two days ago, I watched the police videos of my brother's October 3 murder. They were shocking, not just because I sat next to my mother as we watched my little brother getting tortured to death in broad daylight while he begged "Someone, please help me!" and cried out "What did I do?". They were shocking because they contradicted, in every single particular, the statement that the San Mateo County Sheriff's Office released and to which San Mateo District Attorney Steve Wagstaffe referred in multiple news outlets after my brother's murder," she wrote.
"They were shocking because the District Attorney, his investigators and the San Mateo Sheriff's Office have had access to these videos for weeks and have done nothing whatsoever to hold Sergeant David Weidner and Deputies John DeMartini, Alyssa Lorenzatti, Joshua Wang and Bryan Watt accountable. They were shocking because District Attorney Wagstaffe has allowed statements that he knows to be false to remain in the public record. They were shocking because my brother's mental illness had absolutely nothing whatsoever to do with his killing," Ebele continued.
She is requesting that the general public call San Mateo County District Attorney, Steve Wagstaffe to demand justice for Chinedu.
Wagstaffe told TODAY that he would release the videos to the public after all witnesses have been interviewed so they are not influenced by seeing them.
"After our investigation is completed and I make my decision on the case, I will follow our standard procedure in this county and everything in the investigation will be available to the media and the public and anyone can review the reports, videos and form their own opinion."