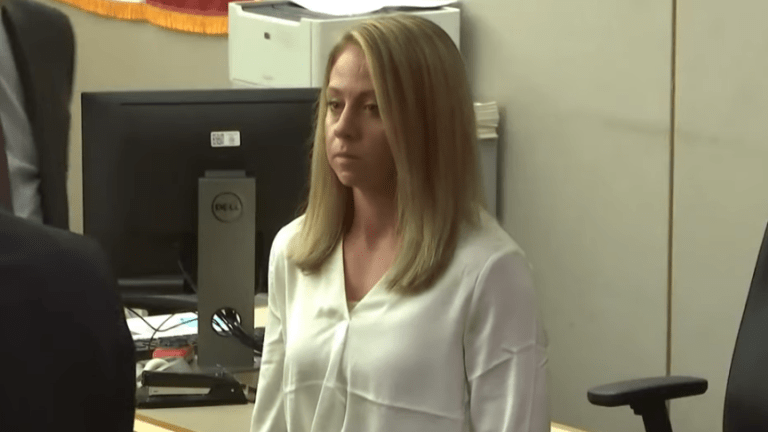 Ex-cop Amber Guyger found guilty of killing Botham Jean
Amber Guyger, the former Dallas police officer who stood trial for the murder of Botham Jean, was found guilty by a jury.
On Tuesday, jurors heard testimony from Allison Jean, Botham Jean's mother. "I cannot sleep. I can't eat. It's just been the most terrible time for me," she told the court per NBC News.
Guyger's defense attorneys will most likely argue that she should be given a light sentence because she claims she acted out of confusion and fear that she had found an intruder in her home.
Except it was not her home.
Surprisingly, the Dallas County jury found Guyger, 31, guilty of murder, choosing the more severe conviction over a lesser option of manslaughter. It is very rare that police officers are held accountable for taking Black lives. 
"This case looks very different than many of the other cases where juries have looked at black victims and not valued their lives," said Rashad Robinson, the president of Color of Change, a racial justice organization told NY Times.
Civil rights attorney, S. Lee Merritt who is representing Jean's family, was pleased with the outcome.
"People in Dallas County worked hard to create an environment where justice is possible," he said.
"You have a progressive judge, which produced a diverse jury, and a district attorney that ran on a platform of police reform," Merritt said. "That's what's different."
Guyger, who is white, claims she was returning home from a 13 ½ hour shift and was off duty but still in uniform. She claimed that she shot at Jean as he sat on the couch eating ice cream and texting - when she saw the door ajar. Her apartment is directly below his.