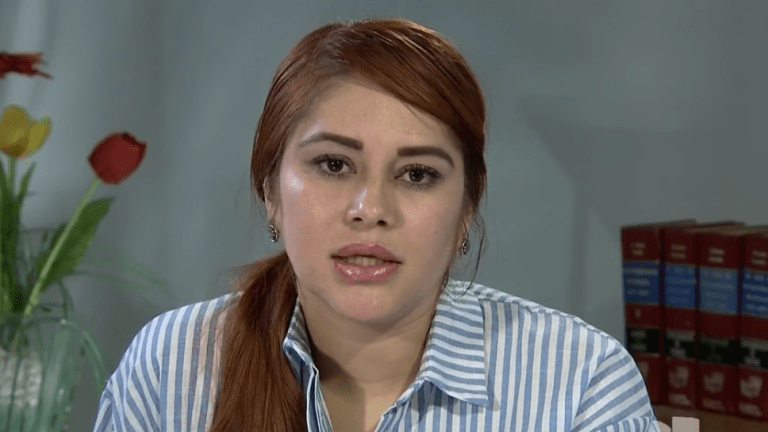 El Chapo's former Mistress Testifies against him
A former mistress of drug lord, Joaquin "El Chapo" Guzman has testified against him in court.
Lucero Guadalupe Sánchez López reportedly testified in court on Thursday while El Chapo's wife watched.
According to USA Today, Sánchez, 29, detailed their three-year relationship, claiming that she helped him buy hundreds of kilos of marijuana and even escaped Mexican Marines with him via a secret underground tunnel - stark naked.
Sanchez said she was "traumatized" after El Chapo he forced her to escape one of his safe houses through a bathroom tunnel naked, telling the jury that they walked for about an hour in the dark to keep from being arrested.
"As far as today, I'm confused," Sánchez testified through a Spanish interpreter. "I thought we were still involved romantically as partners."
Guzmán's wife, Emma Coronel Aispuro did not comment on Sanchez's claims. Reports state that she smirked as Sanchez gave her testimony on the stand. She is even reported to have said - "I don't speak English," in English to reporters.
She revealed that Guzmán transferred her to Mexico City to set up a front company. The company was juice business that was used to clean up the money from his drug dealing exploits. She also accused her former lover of killing people who snitched on him.
Sanchez admitted that she was offered leniency for testifying against the Columbian drug lord