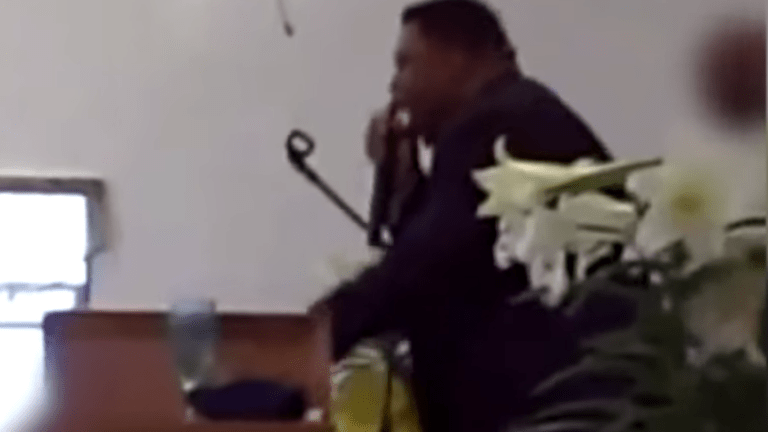 Detroit Pastor Accused of Killing Transgender Woman
A Detroit pastor has been charged with murdering a transgender woman.
Albert Weathers, a local pastor, has been charged with open murder and felony firearm for the brutal murder of 36-year-old Kelly Stough.
"She was loved," Jessica Williams-Stough told WYXZ about her daughter. "She had a lot of people who loved her. She just wasn't nobody."
Weathers appeared in court Monday for arraignment where his bond was set at $1 million. He has not posted bail.
The local news outlet reports that Stough was beloved by the LGBTQ community and aspired to be a designer and buyer in the world of fashion. 
While her death is being investigated, information surrounding a motive or other details about the murder are being kept private. A source told 7 Action News that after the shooting, Weathers fled the scene, clocked in at work at the Great Lakes Water Authority, and then called police an hour after the shooting to say that someone tried to rob him and that he shot someone. 
An anonymous also told 7 Action News that he's married with children and that he rents space in a local church for his small congregation.
The case has been assigned to Special Prosecutor Jaimie Powell Horowitz of the Fair Michigan Justice Project (FMJP) which is a collaboration between the Wayne County Prosecutor's Office and Fair Michigan Foundation that focuses on serious crimes against those in the LGBTQ community.
FMJP president Dana Nessel said, "This case reflects the excessive brutality that members of Detroit's transgender community constantly face. We thank the Detroit Police Department for their efforts to investigate the facts of this tragic crime."
"Albert Weathers is no longer employed at GLWA. Mr. Weathers was off-duty at the time of the alleged incident, and his conduct was unrelated to his employment with GLWA," a spokesperson for Great Lakes Water Authority told press.
Albert Weathers is due back in court next week for a Probable Cause Conference, and his preliminary examination is set for Thursday, Dec. 27.