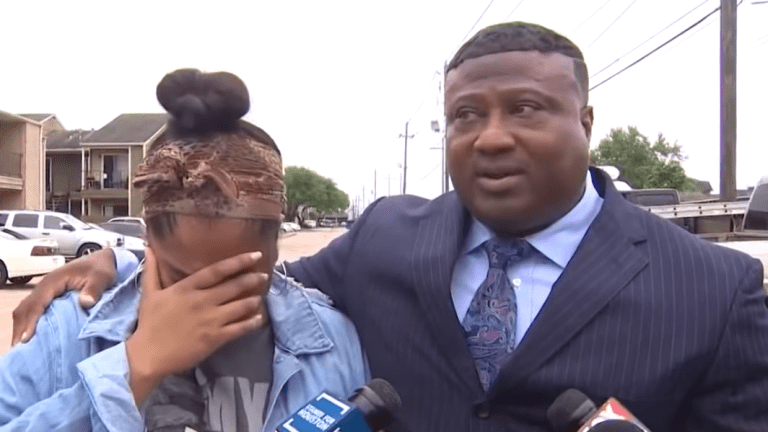 Derion Vence's attorney has filed a subpoena for Quanell X's cell phone records
Derion Vence's defense attorney has filed a subpoena for community activist Quanell X's cell phone records. 
The remains of Maleah Davis were found after Quanell reportedly spoke to Vence, who gave him the location of the remains and confessed that the four-year-old's death was an accident.
"One thing he wanted to make clear to me was what happened to Maleah was an accident," he told KTRK at the time.
"Maleah didn't have to die. That little girl did not have to die," Quanell later told KHOU 11. "That child was being physically abused and physically tortured in that house, and they were covering it up. It's a damn shame that her mother chose her man over her own daughter."
This week investigators obtained the cellphone records of Vence, according to court records.
"A call history log will reveal with whom the defendant, Vence, communicated after the last time Maleah is seen on camera," the document reads.
Two court orders were filed this week with the most recent happening on Wednesday. That document is a search warrant showing investigators wanted to use the records of Vence's personal cellphone to determine who Vence called before and after 4-year-old girl's disappearance on April 30.
Vence spoke to a local news outlet, denying that the child suffered before her death:
"I loved Maleah so much. I did for her more than her own parents. I never had a biological daughter. I would never do anything to hurt her. That's not me. Ask anyone who knows me, and they'll tell you I'm not that type of dude and I was good with the kids," Vence, 27, told KTRK.