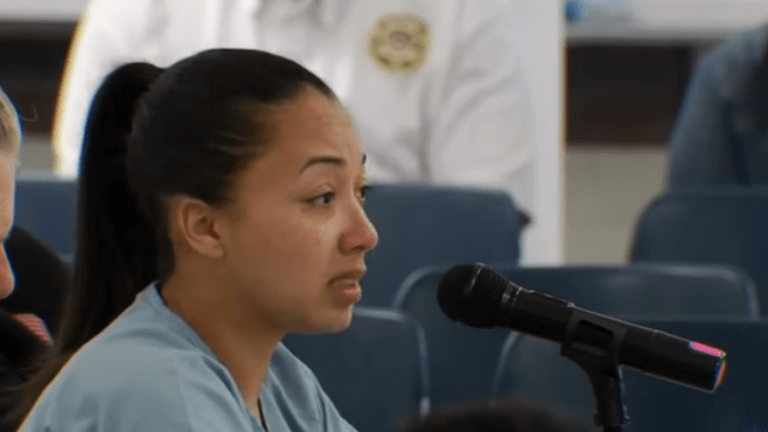 Cyntoia Brown Must Serve 51 Years in Prison Before Eligible for Release
The Tennessee Supreme Court has announced that Cyntoia Brown must serve at least 51 years in prison before she's eligible for release. Brown will be 69 years of age.
Brown said she had run away from her adoptive family weeks before and was living with her 24-year-old abusive boyfriend known as "Kut Throat." Brown's legal team allege that Kut Throat raped Brown and forced her into prostitution
Brown was locked up for killing a 43-year-old man, Johnny Allen, who solicited her for sex when she was 16, making her a victim of child sex trafficking.
CNN reports that the five justices, all agreed that defendants who were convicted of first-degree murder committed after July 1, 1995, and sentenced to life in prison, won't be eligible for parole before serving more than 50 years. Brown claims that she feared for her life, and the murder was self-defense She grabbed a gun and shot him after he allegedly reached under the bed.
Brown's attorney filed a suit stating that her sentence violated the constitution, citing a 2012 U.S. Supreme Court decision that stated that mandatory life sentences without the possibility of parole for juvenile offenders were unconstitutional.
"Under state law, a life sentence is a determinate sentence of 60 years. However, the sixty-year sentence can be reduced by up to 15 percent, or 9 years, by earning various sentence credits," the court said in its statement Thursday.
Brown will now wait to see whether or not outgoing Tennessee Governor Bill Haslam decides to grant her clemency by shortening her sentence.