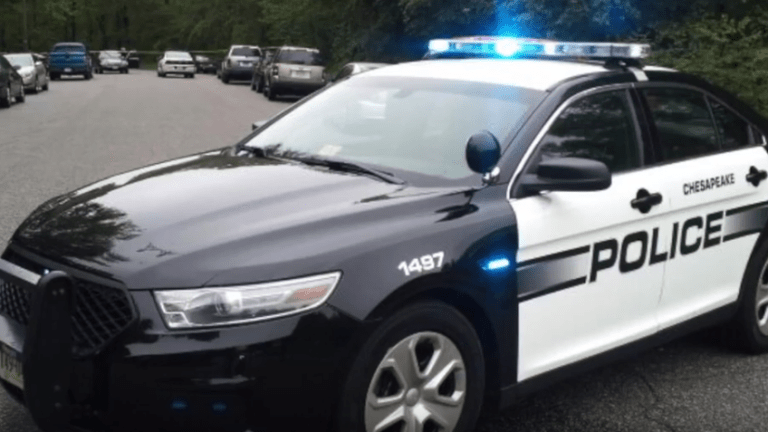 Cops claim woman shot herself through mouth while hands were cuffed behind her back
Police officers in Chesapeake are claiming that a 19-year-old woman committed suicide by shooting herself in the mouth while her hands were cuffed behind her back.
Srah Wilson died of a gunshot wound through the mouth, according to the Office of the Chief Medical Examiner.
The Chesapeake Police Department say that Wilson committed suicide on Jul. 25, 2018, during a traffic stop. She was a passenger in the car and her boyfriend, 27-year-old Holden Medlin was the driver of the vehicle
According to WRIC, the couple were under the surveillance of two CPD officers -- one assigned to uniform patrol, and the other to vice narcotics. They were pulled over in the late afternoon.
The officers approached Wilson and Medlin separately and one officer handcuffed Wilson with her hands behind her back, the other officer attempted to detain Medlin, CPD Officer Leo Kosinski told WAVY last summer.
Medlin resisted arrest and attempted to flee the scene as the officers attempted to detain him, using a taser - they claim that Wilson was handcuffed with her arms behind her back when she got the gun out of the Lexus, "contorted" her body and shot herself in the head.  
"In all of her life I have never known of her to shoot a gun, own a gun, or even hold a gun," Wilson's mother, Dawn, told ABC 13 last year.
"There is a few different stories, but they all end the same: that the police shot her," she said. "Things are not matching up. Somewhere, somehow, there is a discrepancy."
An internal investigation was launched into Wilson's suicide in July. Kosinski confirmed that the department has since concluded that investigation, but declined to comment on its outcome.
Police searched the car and found 11 oxycodone pills, a syringe, drug paraphernalia, a rifle, and several boxes of ammunition, according to court documents.
Medlin was charged with possession of oxycodone, possession of suboxone, possession of paraphernalia, possession of a firearm with a schedule I or II drug, fleeing from a law enforcement officer, and being a felon in possession of a firearm.
Medlin's charges were certified to a grand jury on Tuesday.