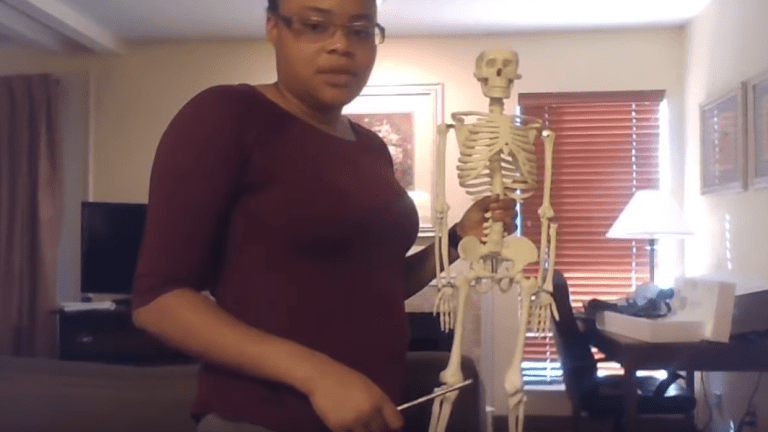 Cop who shot Atatiana Jefferson refuses to speak with detectives about her murder
The former Fort Worth police officer who was charged with murder after shooting unarmed Black woman Atatiana Jefferson is reportedly refusing to speak with detectives about what happened.
Jefferson was shot and killed through her window by former officer Aaron Dean when they responded to a call for a "wellness check" after a concerned neighbor reported her front door being open.
 He was arrested and released from jail within hours on Monday after posting a $200,000 bond.
CNN reports that Dean has declined to speak with investigators since Saturday, the warrant states.
Dean first refused to be interviewed by the detectives in the aftermath of the shooting, and his attorneys told police that he was going to provide a written statement at a later date, according to the document.
Officers showed up to Jefferson's house around 2:25 a.m. on Saturday after a concerned neighbor noticed her doors were open in the middle of the night. The neighbor said that he was worried because he knew Jefferson was at home with her 8-year-old nephew. Fifteen minutes after he placed the call, he said that officers stormed Jefferson's home.
The bodycam footage shows two officers using flashlights to check the perimeter of the house, inspecting two doors that are open with closed screen doors. One officer then allegedly saw a figure through a dark window and moves his body to the left.
"Put your hands up! Show me your hands!" he shouts through the window with his gun drawn. He then fires a single shot through the window into the dark room. Dean was later identified as the officer who fired the weapon, killing Jefferson.
Dean tendered his resignation earlier this week. The department had already announced its plans to fire him.