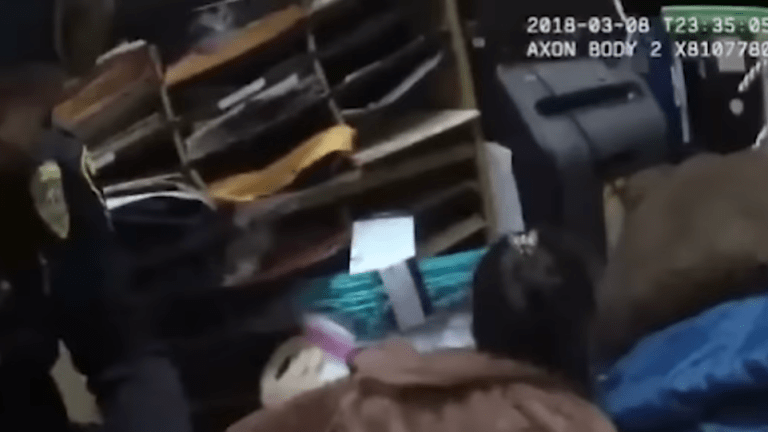 Cop Caught Smacking 13-year-old Girl will not Have Charges Dropped
A cop who was caught on camera smacking a 13-year-old girl will not have the charges against him thrown out.
Back in April, officer John Flinn was charged with striking a handcuffed teen girl in the face during her arrest as he was responding to a fight.
A judge rejected Flinn's motion to dismiss three indictments.
According to reports, Flinn was called to a "disturbance" at the Gloucester Township March 8. During the incident, he struck a girl twice on the side of her face and pushed her head down while trying to handcuff her. The teen was not charged with any crimes.
Flinn was suspended after the prosecutor's office charged him with simple assault back in April. On Aug. 18 a grand jury indicted him on charges of endangering the welfare of a child and two counts of official misconduct.
Body camera footage released by the Gloucester County Prosecutor's Office showed the 13-year-old girl yelling "get off of me" and trying to shake them off as they attempted to handcuff her.
An officer says "I'm not playing these f---ing games, stop resisting."
"I'm not," the girl cries.
He is also seen putting his knee in her back.
Judge Edward McBride ruled that the jurors were "well instructed in the statute that governs use of force".
He rejected Barbone's argument that the jury might have been confused by a detective who testified before the grand jury that the girl was cuffed before Flinn struck her. The video makes it very clear what happened.
This officer won't be wriggling out of this situation easily!