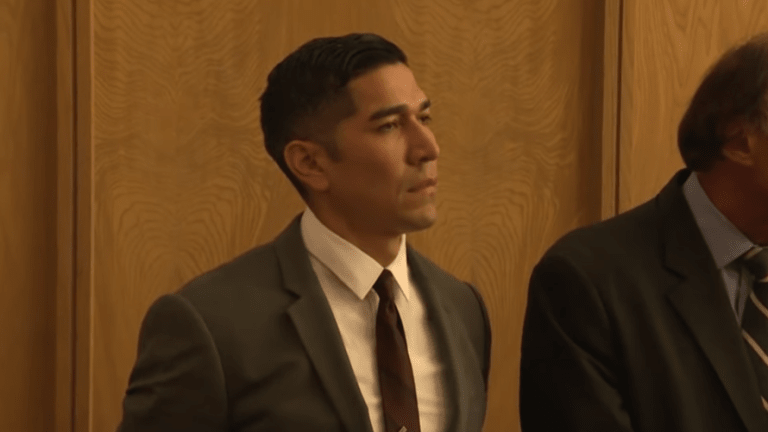 Cop acquitted of shooting autistic man's Black therapist
A Florida police officer has been acquitted of shooting a severely autistic man's therapist after shooting and wounding him.
North Miami police officer Jonathan Aledda was acquitted on one misdemeanor negligence count Friday and a jury deadlocked on three other charges, including two felonies. A mistrial was declared.
The jury found Aledda not guilty of culpable negligence, and a second negligence charge and two counts of attempted manslaughter, a felony, resulted in a hung jury according to court documents.
"Since July 18, 2016, our community has been traumatized by North Miami Police Officer Jonathan Aledda's shooting of mental health therapist Charles Kinsey in his effort to protect his client, Arnaldo Rios Soto," Miami-Dade State Attorney Katherine Fernandez Rundle said in a statement.
The judge has scheduled a hearing on Mar. 27 hearing to discuss whether the state will retry Aledda on those counts.
Aledda testified that he thought Arnaldo Rios Soto had a gun and was holding his caretaker, Charles Kinsey, hostage but the only thing that Rios was holding was a toy truck. He also claimed that he did not hear the police radio in which he was told that Rios did not have a gun.
Aledda's defense lawyer, Douglas Hartman, blamed faulty radios and poor supervision by the North Miami Police Department the moments which led up to the shooting.
"He had a life-and-death situation. He thought without question that Mr. Kinsey was going to die, be shot and murdered," Hartman told the 6-person jury according to the Miami Times.