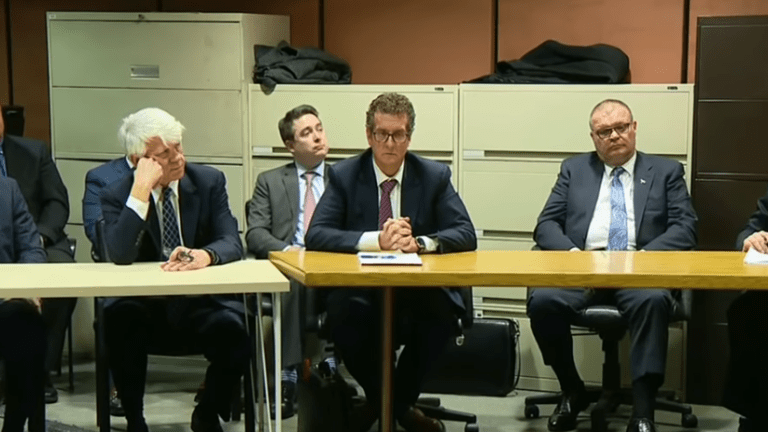 Chicago Cops found Not Guilty of Covering up Laquan McDonald Killing
Three Chicago police officers were found not guilty of covering up the shooting death of Laquan McDonald.
The prosecution alleged that the officers had conspired and lied to protect a white police officer killed McDonald after firing 16 deadly rounds.
Officer Jason Van Dyke was convicted in October of the second-degree murder of McDonald which was caught on camera.
Officers David March, Joseph Walsh, and Thomas Gaffney gave accounts of the incident which were different from what was evidenced on camera.
The footage sparked outrage leading to city-wide protests. Protesters called for the firing of the officers and demanded justice for McDonald.
The New York Times reports that Judge Stephenson said:
"Two people with two different vantage points can witness the same event," and describe the event differently.
Van Dyke is scheduled to be sentenced for the killing on Friday.
"There was no malice, no ill intent or hatred on that fateful night when my husband was faced with a split-second decision," his wife, Tiffany Van Dyke wrote to the defense team in a bid earn her husband some leniency when sentencing.
 "He believed he was making the right choice that night."
Since the shooting, the department has launched new de-escalation training. Chicago's Cook County has now made it policy to release nearly all video of police-involved shooting incidents within 60 to 90 days. All officers are also now required to a wear body camera.
If the sentence is not deemed to be sufficient, there are concerns that further protests could rear across the city once again.