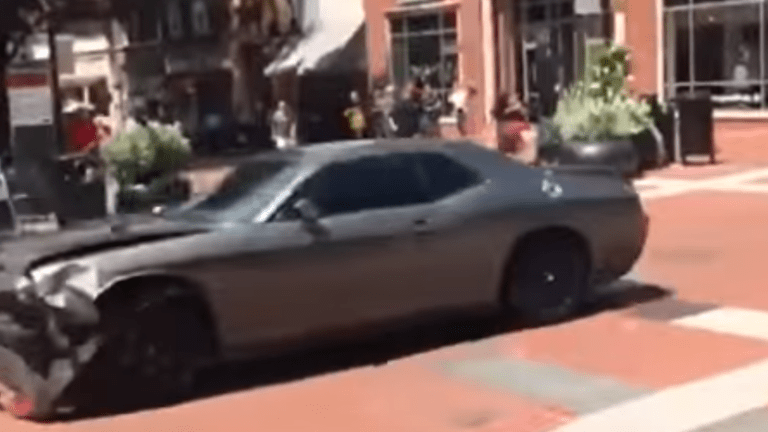 Charlottesville Killer to Claim Heather Heyer's Murder was Self-Defense
James Alex Fields Jr., the man accused of killing Heather Heyer during the 2017 white nationalist rally in Charlottesville, intends to argue that he was acting in self-defense.
Yes, you heard it right.
Jury selection for the trial began yesterday and his trial is set to begin very soon. Fields faces 10 state charges, including first-degree murder and malicious wounding and 30 federal counts of hate crimes which could carry the death penalty. Fields not only struck down Heyer, but he also injured dozens of other protesters.
According to USA Today, Fields' attorney John Hill told a group of prospective jurors evidence will show that Fields "thought he was acting in self-defense."
Federal prosecutors are not letting Fields get off so easily.
"Fields then rapidly accelerated, ran through a stop sign and across a raised pedestrian mall, and drove directly into the crowd, striking numerous individuals, killing Heather Heyer, and injuring many others,'' the indictment said. "Fields' vehicle stopped only when it struck another vehicle ... He then rapidly reversed his vehicle and fled the scene.''
Heyer's mother, Susan Bro, talked to TODAY during the summer about the looming trial.
"I turned my attention to carrying forth her message," she told USA TODAY in August. "You don't get to silence my kid and get away with it. I'm going to speak even louder."
We know that this crime was not in self-defense. There is actual video evidence showing Fields' car plowing through the crowd of protesters before trying to make a hurried escape.
Throw the book at him!