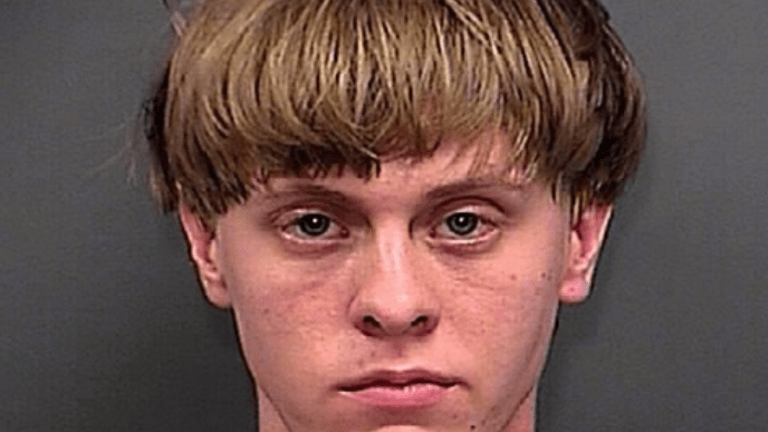 Charleston church shooter Dylann Roof staged hunger strike over prison conditions
Infamous Charleston church shooter, Dylan Roof, staged a hunger strike on death row this month in response to the conditions he says he is being subjected to behind bars.
In letter Roof penned to the Associated Press, Roof claims that he's been "targeted by staff," "verbally harassed and abused without cause" and "treated disproportionately harsh."  
Roof wrote in his letter to the AP that he went on the hunger strike to protest the treatment he received from a Bureau of Prisons disciplinary hearing officer over earlier complaints that he was refused access to the law library and access to a copy machine to file legal papers.
Just last month, attorneys for the white nationalist who was convicted of killing nine people at a historically Black church in Charleston, South Carolina, filed an appeal against his death sentence.
Roof believes that his prison sentence was irrelevant because he would be freed after a coming race war, per his attorneys.
"When Dylann Roof represented himself at his capital trial, he was a 22-year-old, ninth-grade dropout diagnosed with schizophrenia-spectrum disorder, autism, anxiety, and depression, who believed his sentence didn't matter because white nationalists would free him from prison after an impending race war," the court documents read.
Dylann's attorneys also argued that Roof was allowed to represent himself at his capital trial despite being mentally incompetent and "disconnected from reality."
"Given no reason to do otherwise, jurors sentenced Roof to death," the lawyers argued. "Roof's crime was tragic, but this Court can have no confidence in the jury's verdict."
Roof pleaded guilty in April 2017 to state murder and attempted murder charges in the killings and was sentenced to nine consecutive life sentences and three consecutive 30-year sentences for those counts.